Jennie Garth & Matt Lanter
Matt Lanter - 04/11/2009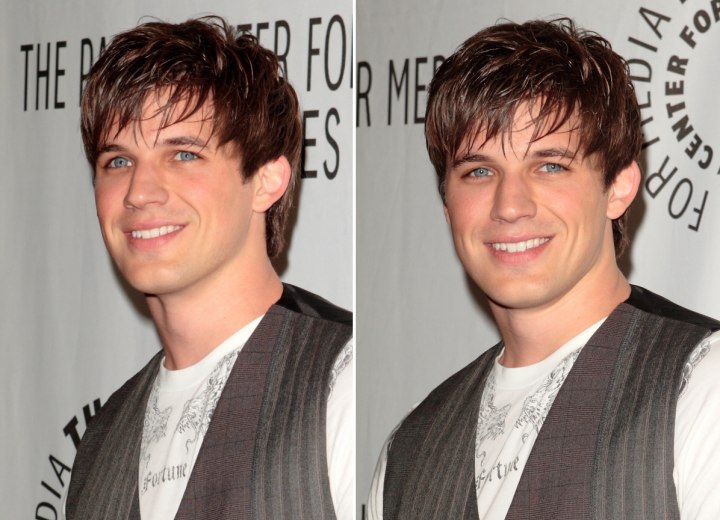 Matt Lanter is wearing a short layered crop with most of his length scattered upon his forehead. Other sections along his sides are finger combed toward his face. Normally his hair would rest almost midway over his ears. The back is trimmed close, yet long enough to still have some bulk. Matt's haircut is quite versatile, as it can be parted and smoothed for a dressier affair, combed straight back or dispersed in a light weight effect as pictured by applying gel and spritzing some gloss.

Jennie Garth - 04/13/2009


Jennie Garth poses in her platinum beige color with a long bob hairstyle. A scratchy centered part begins her stylish theme as the back goes up to hug around the nape of her neckline with the sides angled into more length. This particular hairstyle isn't your normal blunt bob, as when we look at the ends we can see the unconventional display of slithered ends. On one hand we have the smooth ride of the bob coming down and then, surprising us with the frayed slithered ends that can be accomplished with either a razor, thinning shears or scissors.

Jennie's make up is exact and right down to every detail. Fastidious brows, light shadow, eyeliner, light lashes, mascara, light blush and flesh toned lip color. How good is that! Her whole look circles back to her hair. Needless to say, her fashionable black turtleneck cupping under her chin lends quite an appealing contrast for the onlooker.