Jill Hennessy's Long Brunette Hair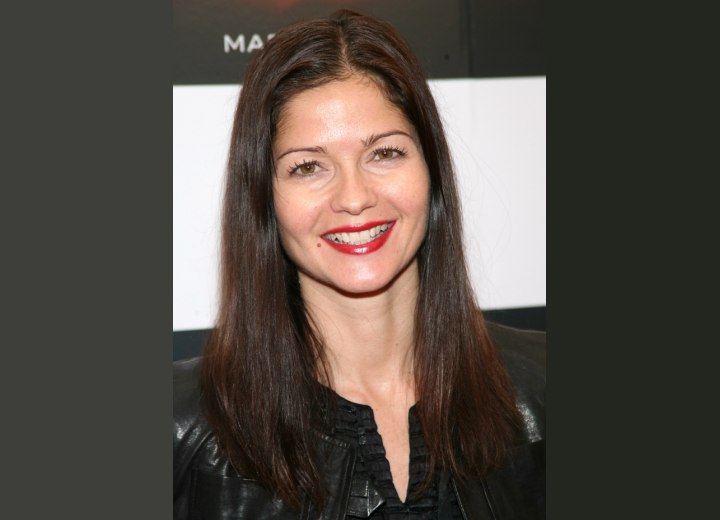 ↓ More Photos ↓

Jill Hennessy is wearing her brunette hair long and loose. Her hair is styled with a simple off center part. It could be the way her hair has grown or she may have decided to go against the flow. A fluffy blow dry brings a little bit of volume along the sides. The surety of gloss connects the shine or she also may have had a glossy finish to her hair after her color.



Tip: if you have straight long hair like Jill does and desire a little bit more volume on the top, blow dry your hair in the opposite direction you normally comb it toward. When it is dry, flip the hair over into the other way and presto, you have some volume you didn't know you could get! Be sure and spray the underneath of the hair to help your volume stay where you've placed it.

She is wearing light make-up that continues with the neutral informal look, with the one exception of the bold red lip color. Thin brows, lashes, mascara and very little color on her cheeks seem to accent the leather coat she is wearing.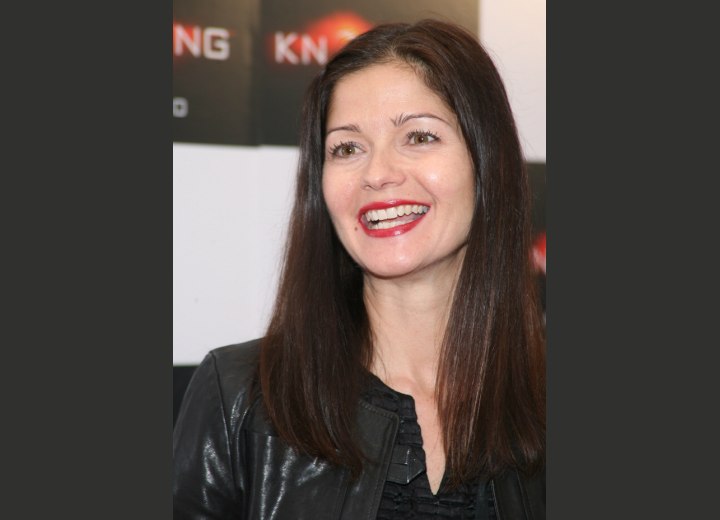 See also:
More long hairstyles