Aisha Tyler & Susan Lucci
Aisha Tyler - 12/18/2008


Aisha Tyler hits on an exclusive edge with her hair styled in an asymmetrical bob fashion. One side is notably longer than the other, as well as her wispy bangs that slant in a textured fringe. Her attractive mahogany color brings a warm color to her brown skin. Tip: remember, everything is in the haircut. Aisha's choppy fringed bangs lighten the weight of having the blunt cut along the sides and put a little bit of gaiety into her face.

Without the cut, her beautiful haircolor would not have such striking results. Her make up has generous amounts of bronzing and blush, light shadow and eyeliner that emphasize her exotic eyes. Her lips are lined with a darker shade of color that is set apart from the bright persimmon she is wearing. Light spritzing styling lotion will help achieve this great look.

Susan Lucci - 12/18/2008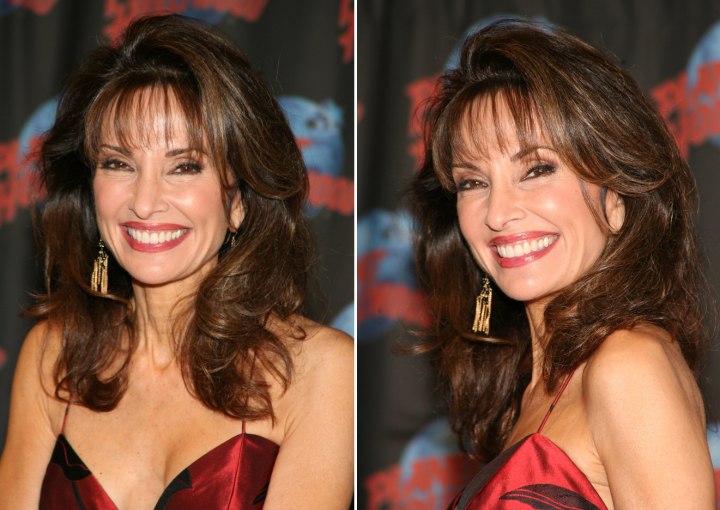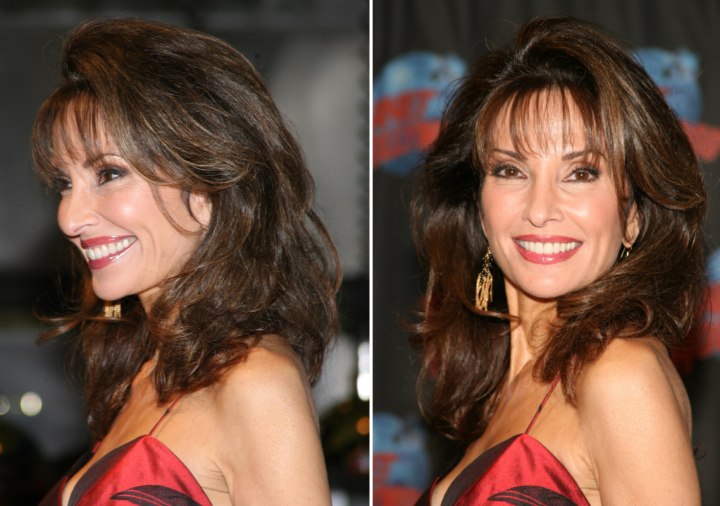 (Click to enlarge)

Susan Lucci seems to hold back time with her youthful good looks and have you noticed how she has kept her weight down over the years! Only to be admired, or envied! This smart celebrity has never strayed far from her natural hair color. There are a few thin lighter slices that have been conservatively placed around the frame of her face; however most of her hair is still brunette.

Her haircut is formed into long layers that eventually dip below her shoulders leading to a casual ruffle of curls. Susan is one of the few mature women who can still successfully wear her hair in a longer affect. Print this photo out and paste it on the wall in your bathroom! Most of the reason is because she has kept her weight down! One up for Ms Lucci!

Another plus for our celebrity is her make up. Susan likes eyeliner, lashes and light smoky shadows with a lot of blending in between. There is only a fragment of color on her face, because in actuality she has a small face. Appling a heavy blush or bronzing would begin to shrink her face. A rose tinted lip tint is a final touch of color that moves well with the red gown she is wearing.