Jenna Elfman's Smooth Short Hair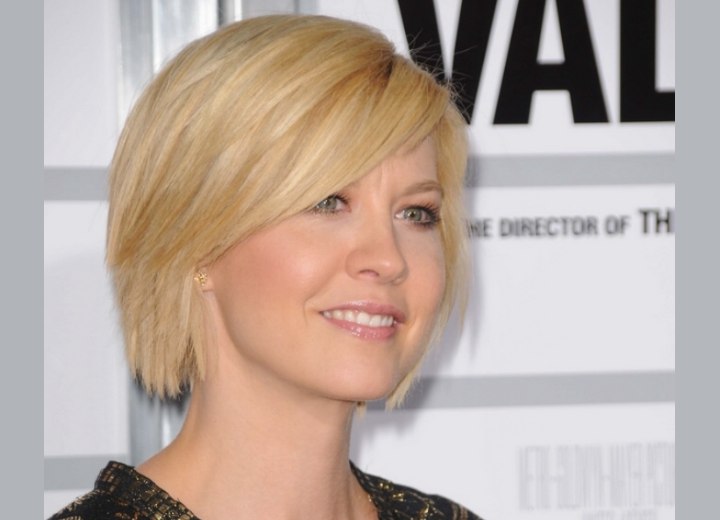 ↓ More Photos ↓

Wheaten beige hair lines are contrasted with light brown and gold and express a thick bulky mass of texture for Jenna Elfman. This smooth and straight short hair look is something like Ann Jillian used to wear in her bygone days.



Apply your heavy thermo gel when you blow dry. Follow through with your flat iron and then smoothing serum. On days when the humidity is high, use a lightweight smoothing serum that is humidity resistant and not only will it smooth away your frizzes, but blast some shine in too. All you need is 2-3 drops. Rub between your palms and apply where needed.

Jenna has striking transparent blue/green eyes that are heavily lined and shadowed with a light neutral color on the top and a little bit more color on the lower lid. Small flicked lines are penciled in to be in her brows and there is subtle bronzing with a pink blush that goes well with her lip tint.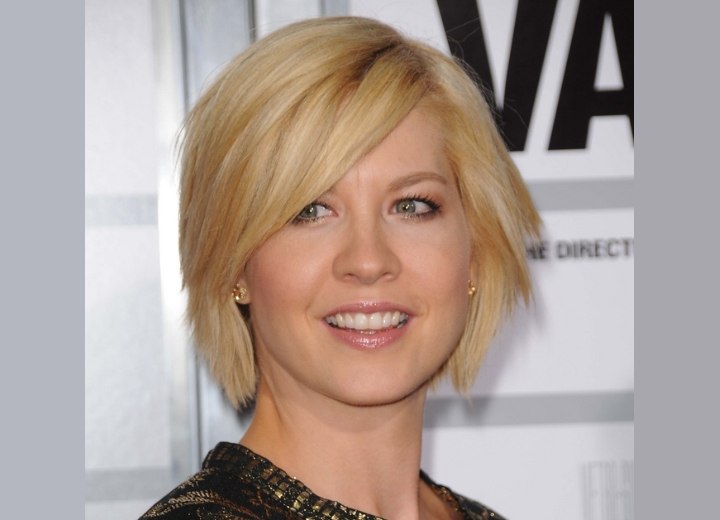 The black and gold and silver decors of paisley and other flower type arrangements Jenna is wearing warns everyone that she just could steal the whole show!

See also: More Jenna Elfman hairstyles