Jenna Elfman & Kherington Payne
Jenna Elfman - 05/20/2009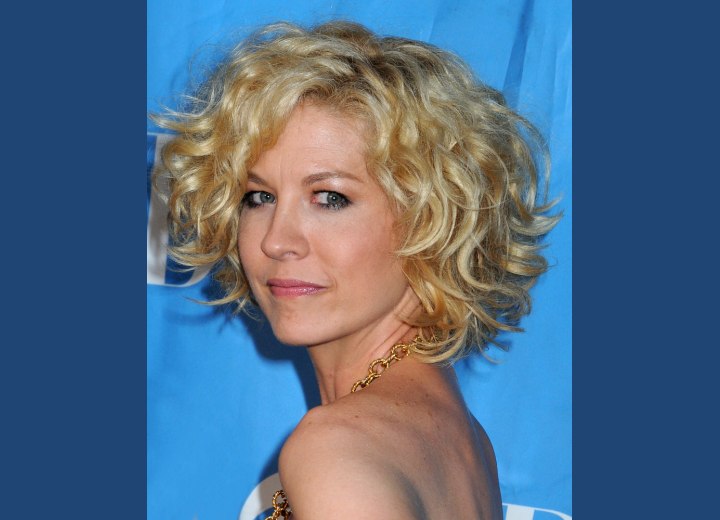 Jenna Elfman has a new haircut! A short layered presentation with ribbon curls and coils that cover her neckline. The hair falls heavier on the one side from the part with a more subtle charm on the other side. There is a large possibility that Jenna is probably wearing a permanent for more staying power.

Tip: If this looks like a hairstyle that you'd look good in, ask your professional about getting a permanent coiling. In this way, you'd never have to worry about those curls falling back into their original straightness.

Jenna has thick brows, thick eyeliner and smudged, mascara, warm shadow, blush/bronze and transparently light lip tint.

Kherington Payne - 05/20/2009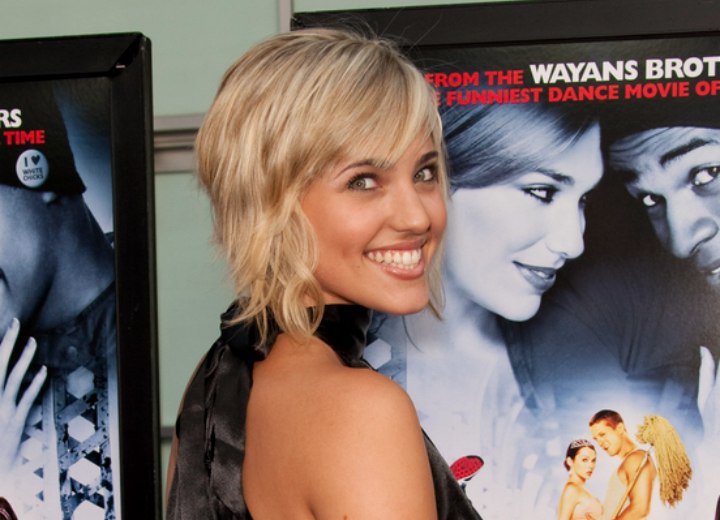 Professional dancer Kherington Payne, was born on January 26, 1990 in Whittier, California and continues to strive to be the best in her field in Placenta, California.

Her short hairstyle is brought up in a tapered cut in the back, allowing for the flips and springs. Her sides angle down into a longer effect around the face. The top is moved into a bulky straightness that goes over Payne's forehead.

The excitement that generates from Payne's beautiful green eyes are contagiously addressed with thick lush brows, a dark smoky green shadow, lashes, mascara, eyeliner, generous bronzing and a natural earth color upon her lips. Kherington plays it safe with a sophisticated black dress that covers her neck and front lending a good contrast with her blonde hair color.