Jenna Elfman's Shag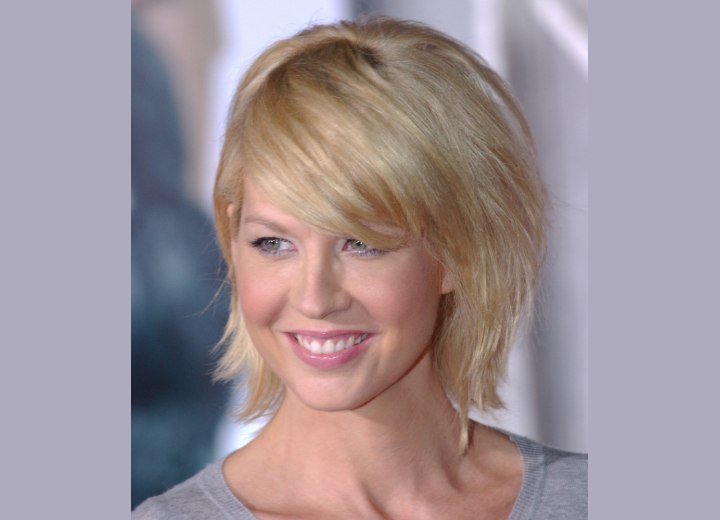 ↓ More Photos ↓

Jenna Elfman was seen at the premiere of the comedy "Old Dogs" in Los Angeles on November 9th, 2009. She wears her hair in a top heavy shag cut with slithered ends that flip out or hang loosely upon the sides.



There is a chunky section combed over from the part and crown that is combed down taking over most of her forehead and covering one of her eyebrows until the hair meets the sides. One side is combed behind the ears while the other side is around the face. Her hair color is a diverse connection of light browns, dark blondes and gold against her light blonde.

If the heavy look appeals to you, her hairstyle could be fairly easy for you to do yourself, if you are into blow drying. The trick is to blow dry your hair toward your face, under and then flip up on the ends. The secret is in the hair product and the brush that you use. Brushes are a matter of personal preference.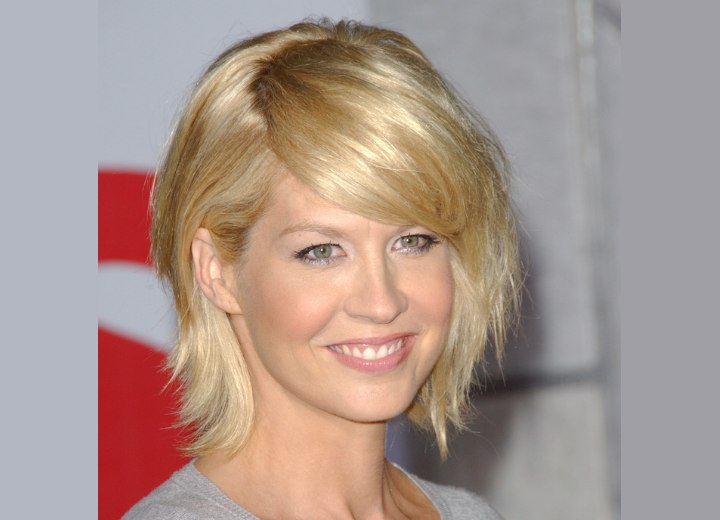 Every hairstylist has their favorite brush. Some prefer the ceramic barrel brushes, boar bristle brushes, thermal boars, round boars with a comfort grip, classic rounds with natural boars, paddles, long boars, plastics and vents. It is easy to find a deal when you shop around a little bit.

Jenna is wearing a heavy foundation with a concealor, luminescent white light blue shadow, mascara, eyeliner, pink blush and lip tint.

See also: More Jenna Elfman Hairstyles