Lindsay Hartley & Reese Witherspoon
Lindsay Hartley - 11/20/2008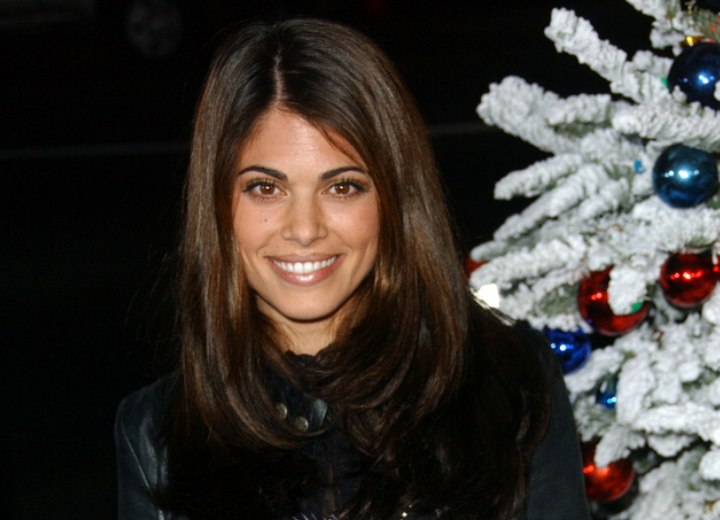 Click to enlarge

Lindsay Hartley wears her long hair angled along both of the sides to curl toward one another. The underside of her hair is interestingly a darker brown, which is probably her natural color as it corresponds with the new growth that we can see in her centered part. There is always the possibility Lindsey could be wearing extensions or hair pieces to connect with this hairstyle.

Plenty of spritzing for styling and a long tedious blow dry are in demand with the final touch of either a jumbo curling iron or your flat iron to gather the smooth image we see in the photo. Unless you decide to position either hot rollers or conventional rollers, that would save you a world of labor. Experiment with your hair, when you do this you will see just how much you can do for yourself and you won't know until you try something different.

Reese Witherspoon - 11/20/2008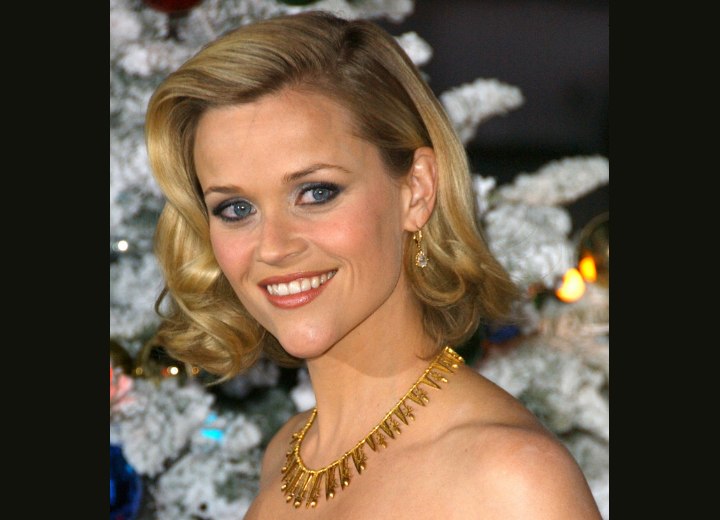 Reese Whitherspoon's elfin chin is a charming trademark that completely sets her aside from many of the other actresses. Her hair is styled in an almost fifties smooth coif that is brushed over from the side and designed in coiled waves and curls. The other side is brushed behind her ear and gathers together with the rest of the curls in the back.

The best way to accomplish this lovely creation is to roll your hair with conventional rollers in the direction you would like your hair to go. The top should be rolled down from the part, until you can measure to your brows and then vertically wrap the rollers toward your face. Do the same with the crown, nape and the sides. When dry, brush the top to correspond with the hanging curls left from the rollers. Apply some gloss for shine.

Reese is wearing a striking sun gold necklace that goes well with her navy blue strapless dress and earrings and I wouldn't change a thing on her; because she looks ever bit the sophisticated lady and that spells class.