Katie Holmes' Short Bob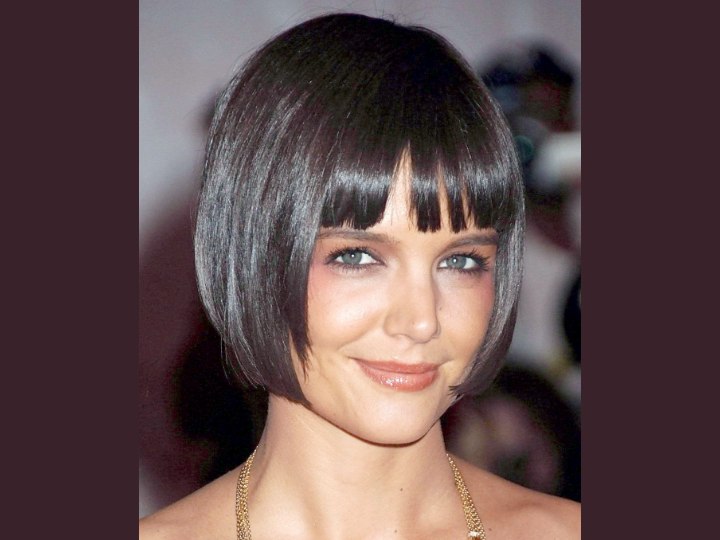 (Scroll down for more photos ↓)

Katie Holmes has her hair cut in a bob hairstyle with the back clipped closely in the nape and each layer measured from there, bringing the crown all the way down and the sides a little longer and edged bluntly around her jaw line. The bangs are just up from her brows in a smooth structured style.



Having medium to fair skin tones, Katie uses light tones with a little bit of blush, eyeliner, light mauve shadow, mascara and neutral lip tint.

Katie is wearing a delicate rose colored evening dress with a gold ribbon lace coming up from the dress and around her neck that sets off the horizontal gathered pleats. The coral rose is one of the most flattering colors for someone with Kate's skin tones, as the color is so bright it brings out the coloring of the eyes and pink in the skin.

For a striking approach with this color, if Katie had this color closer to her face, she would have looked exquisite.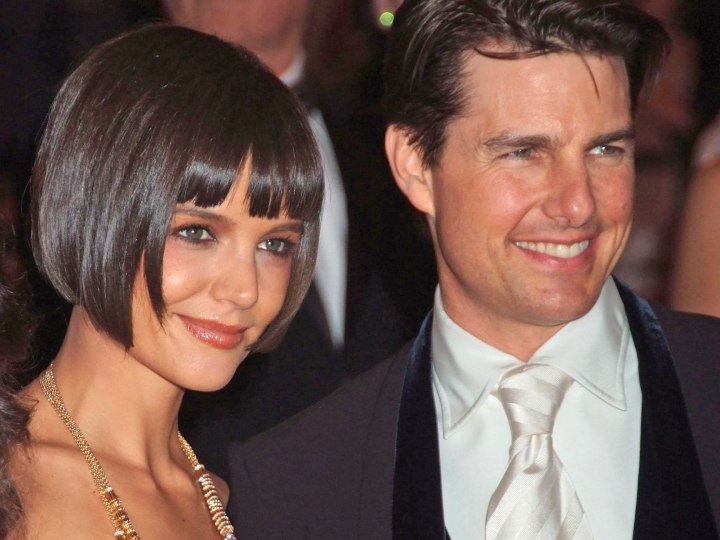 Photos by PR Photos

See also: More about Katie Holmes' hair