Natalie Imbruglia's Short Hair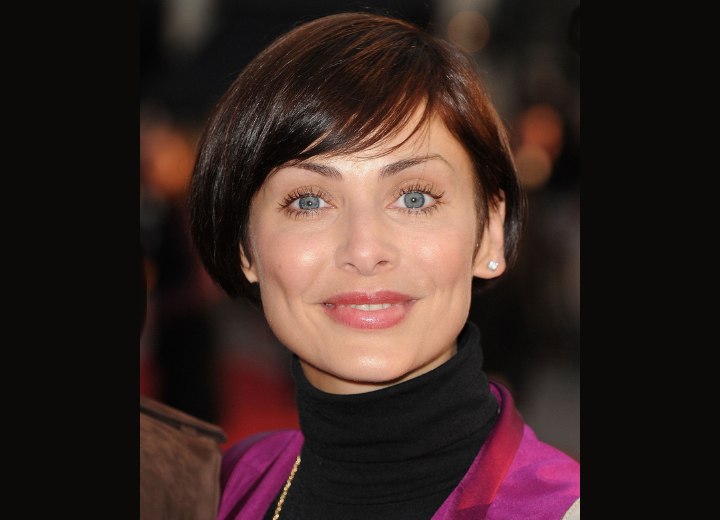 ↓ More Photos ↓

The Australian-born singer-actress Natalie Imbruglia looks striking with her short hair and black turtleneck on the red carpet of the London premiere of the new film "What Happens in Vegas."



Her warm, chestnut locks are cut into a bevel-edged bob, whose weight line falls just below her ears. The cut also features a curved fringe and side part to create a smooth-flowing cap of silken strands.

The look is very "mod" and very modern, accentuating the slim lines of her silhouette and giving a rounded softness to the angles of her face. The length (or lack thereof) enhances the prominence of the cheekbones and brings out the focus on her striking eyes.

The hair is styled for smoothness, and to emphasize the contours of the cut and the head, and does this very well.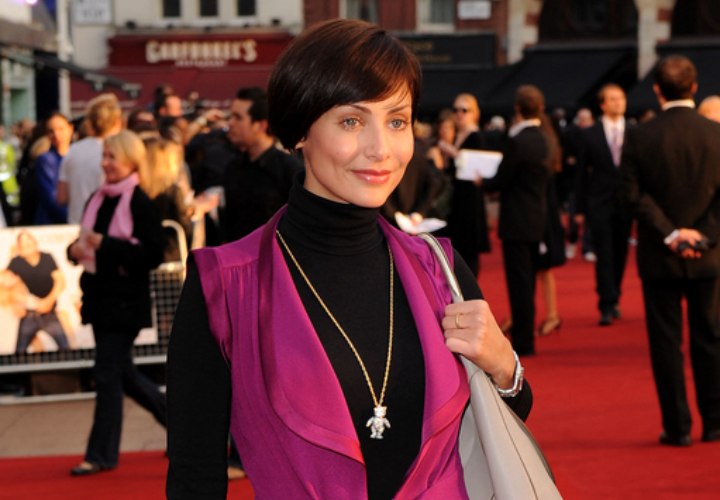 See also:
More Natalie Imbruglia hairstyles