Penelope Ann Miller's Hair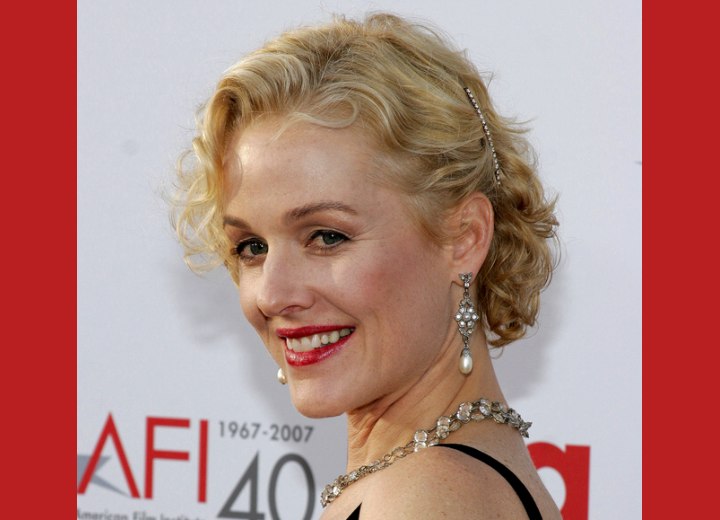 ↓ More Photos ↓

Penelope Ann Miller happened to be the goddaughter of Aristotle Onassis and some may remember her playing Paula in the Awakenings.



Penelope's hair is fashioned in short layers with a permanent for a little bit of security. She has an attractive off centered part with one half of her hair gathered back with an attractive hair comb and in a crunch of curls, while the top goes along with her off centered part and has a pouf together on the side.

Very chic, very polished and neat. This style is very simple to maintain, whether your styling is a daily routine or you are going out for the evening. Her hair color is a pale beige color and will need regular touch-ups monthly to look the best.

If this appeals to you, I challenge you to give it a whirl.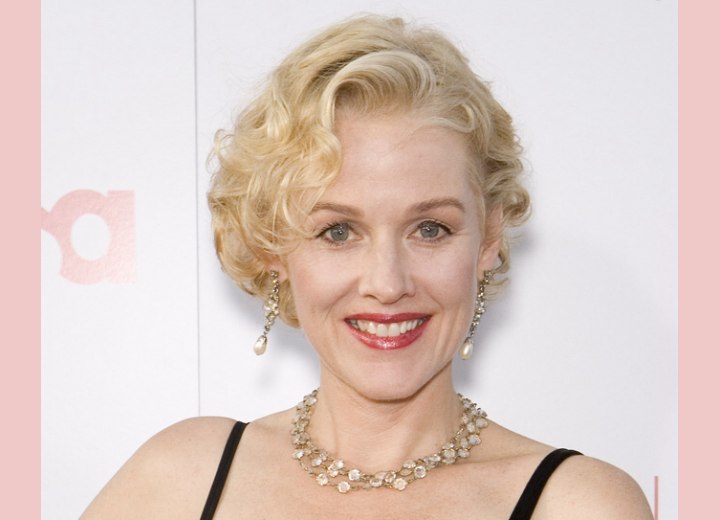 See also:
More short hairstyles