Eva LaRue & Jessica Alba
2007 NCLR ALMA Awards 06/01/2007
Eva LaRue is a popular television actress and may be known for her role as a Doctor in the soap All My Children. She wears her hair in a messy ponytail and brushed over to one side of her back and fastened with a hair band. You are still able to see the hair when you are facing her. The top is parted on the side, with a small pouf while the rest is dipped into an attractive wave.

Her hair color is a golden cinnamon brown, with about 4 cm of new growth of a medium brown color. As is popular today, she only has a minimal amount of curl on the ends of her hair. Wouldn't you agree, that this style looks better than, as if she wore her hair, hanging down her back and below her shoulders?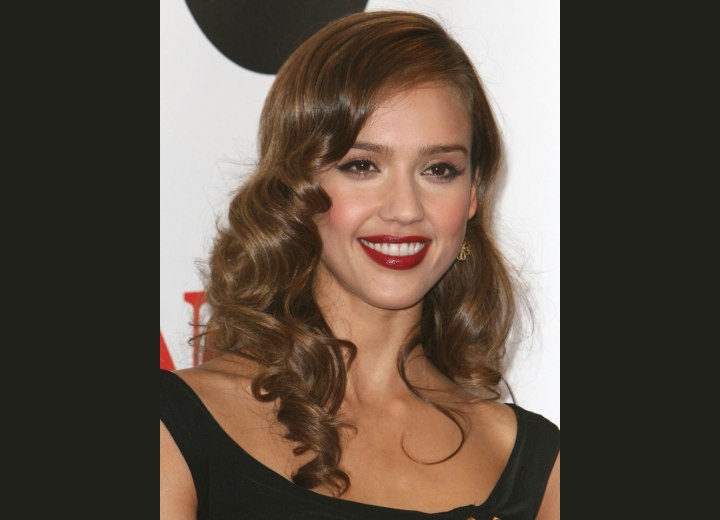 Jessica Alba is a California girl and may be known for her acting in Dark Angel to name just one of her movies. Her hair is a combination of light and medium browns. There is a low side part with the top brushed over smoothly and flatly. The waves and curls do not begin until the hair is at eye level. This can be obtained through a medium sized curling iron directing the hair toward the face.

Ms. Alba's red lip gloss brightens her face, enriches her eyes and gives pinkish tones to her complexion. Her total look, gives a similar appearance of the popular movie star Lauren Bacall of days gone by. This image gives a wave of formality and richness.