Long Hairstyle with Volume
Eva Longoria at the opening of Harrods's sale in London on December 28th, 2006. Celebrity Eva Longoria looks delightful in her dark brown hair as she turns around for this photo. Her hair has an extravaganza of volume reminiscent of the 1980s. A hairstyle well suited for this damsel.


Should you be desirous of this look for yourself, there are several ways to accomplish this task. The first most important thing is to remember your hair texture may have an effect on the ending project of this hairstyle. This style is textured in long layers laying into the center of her back.

Begin with a clean head of hair with your choice of styling lotion, take large rollers and roll all over your head going under with the exception of the bangs. When dry, brush vigorously and allow to lie where it falls.

Although it may be a bit more bouncy then you wanted there will be more relaxation in a short while. Another way to have this look is to blow dry under with a large round brush and use a very large curling iron moving the hair under. Don't forget the small half part on the top and you are ready to go.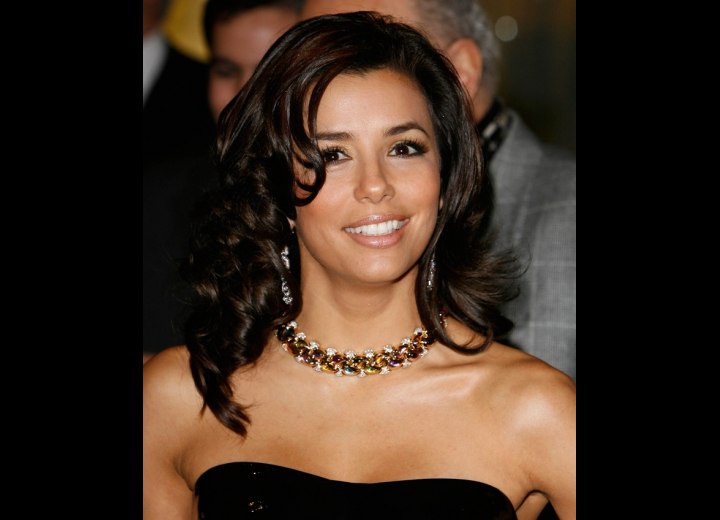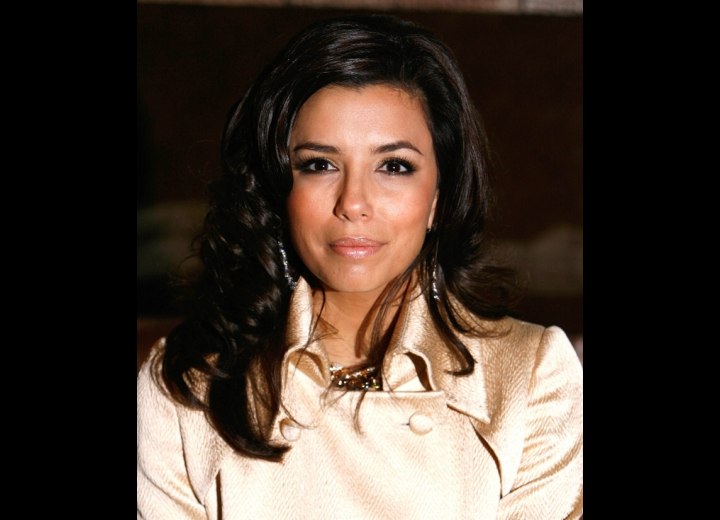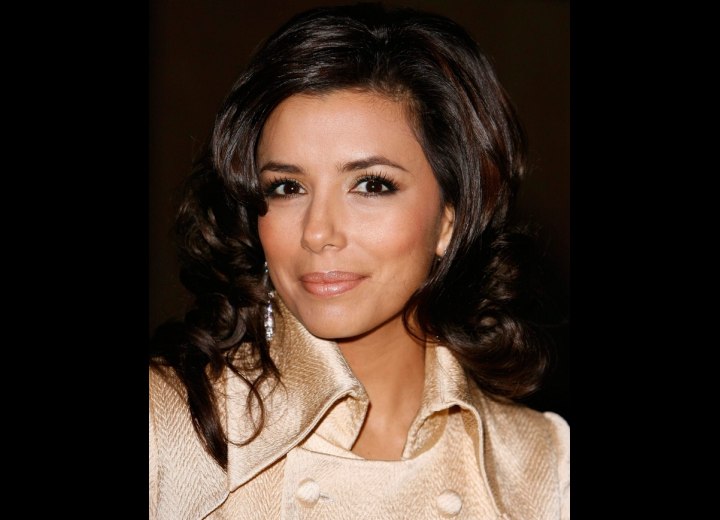 Related Post:
More Eva Longoria hairstyles