Jaime Ann Brown & Ashlyn Dixon
Steel City Movie Premiere - 05/24/2007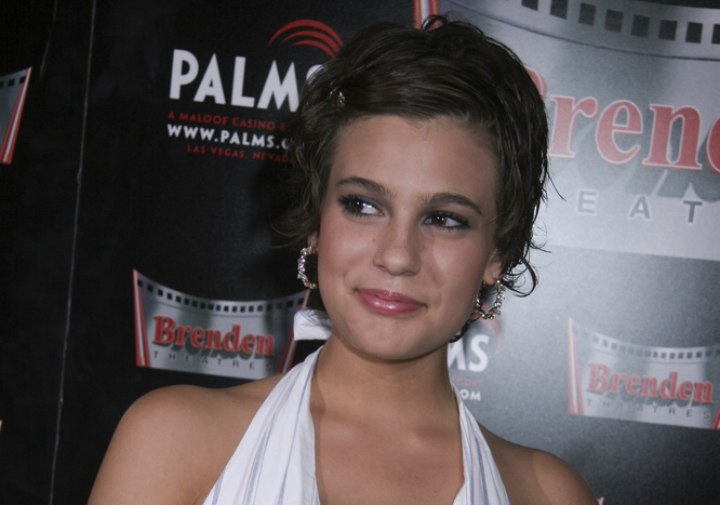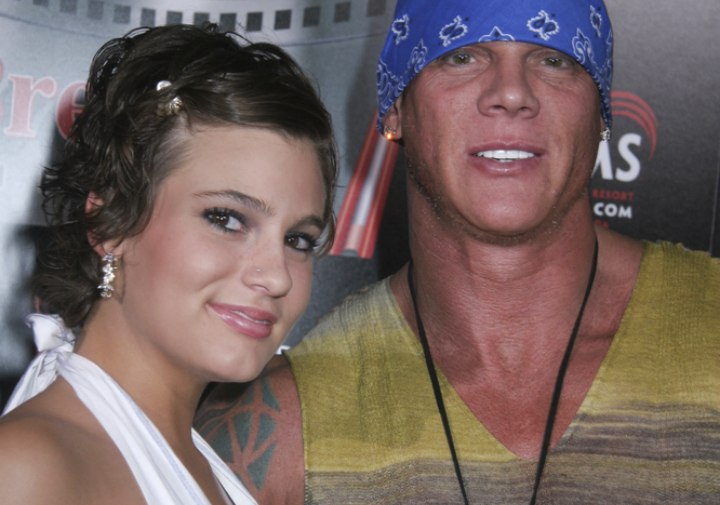 (Click to enlarge)

Our celebrity Ashlyn Dixon has those expressive eyebrows that would capture anyone's attention. Her dark brunette hair is naturally wavy and curly and looks good with her multiplicity of layers. Her top is pulled straightly over into her barrette for that little girl look. This short curly hairstyle has it's shortest form just above her hairline in the back. The strands on the sides, go over into the middle of her ear. There has been a goodly amount of gel applied to gain control over her hair for this coveted look.

She is wearing silver loop earrings that are a good choice with her olive skin tones. Her white v-neckline dress with pin stripes, is also quite suitable. The only thing that is missing? A silver necklace to accommodate her earrings.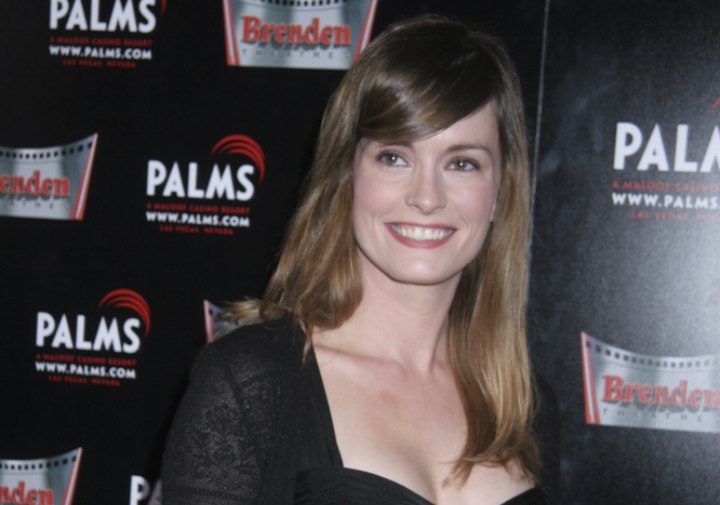 Click to enlarge

Celebrity girl Jaime Ann Brown styles her long brown hair as straight as she can get it, with only a minimal amount of roundness. The top has been pulled tightly over to one side and tucked underneath some of the side hair to hide the ends. Her hair has thin golden streaks to give a subtle contrast to her hair. The darker area of her hair is on the top and lighter on the ends, chances are, she has been growing out her own hair and then, decided to have foils on the top for less attention of the new growth. That's ok, Jaime; we've all been there and done the same thing a time or two.