Short Haircut with Tapering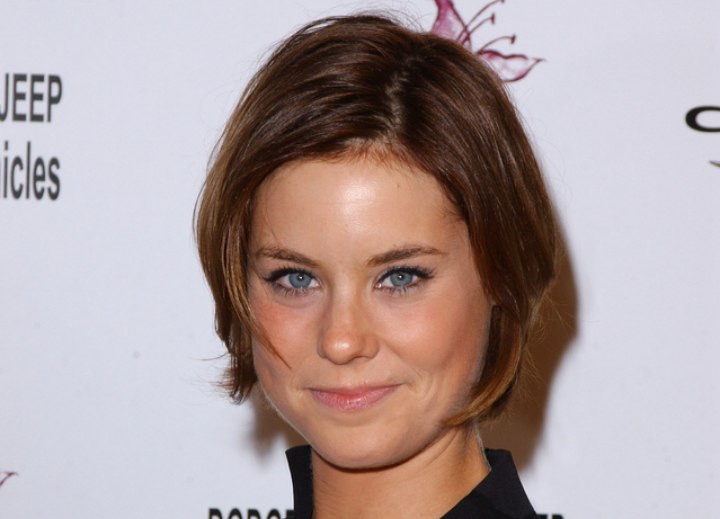 Click to enlarge

On October 18th of 2003, we see Ashley Williams sporting a shorter look and a more subdued color. The reddish tones are traded for more chocolaty ones and the hair is cut into a "quasi-bob".

The forward lengths around the face are cut as with a more traditional bob, but the back of the sides and the nape are given deeper tapering, creating a "swing effect" in the forward sections.

Again the styling is likely a blow-dry look, with product used during and after to give smoothness and definition. The finished look is soft and playful, while being an edgier style than previously worn.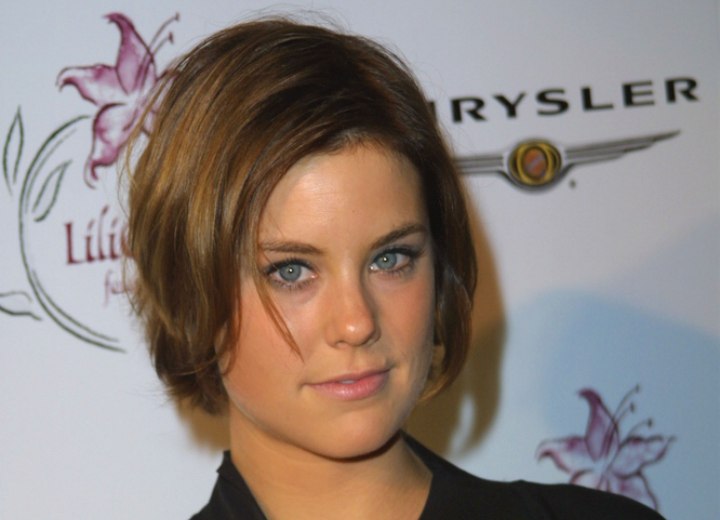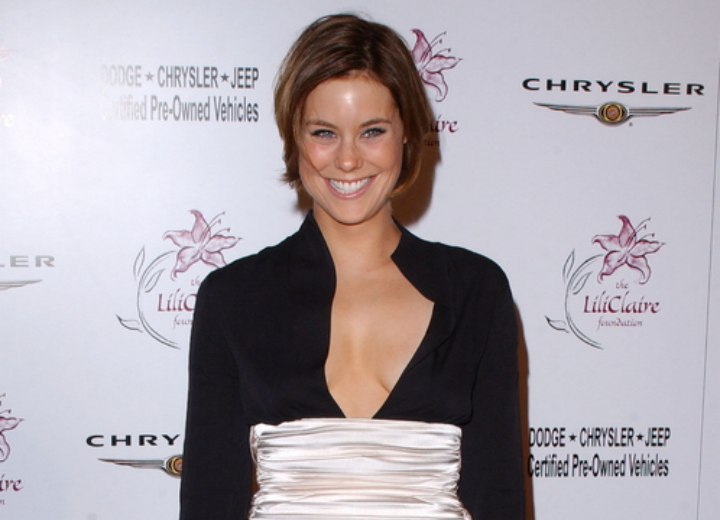 Related Post:
More Ashley Williams hairstyles