Jennifer Love Hewitt & Katee Sackoff Hair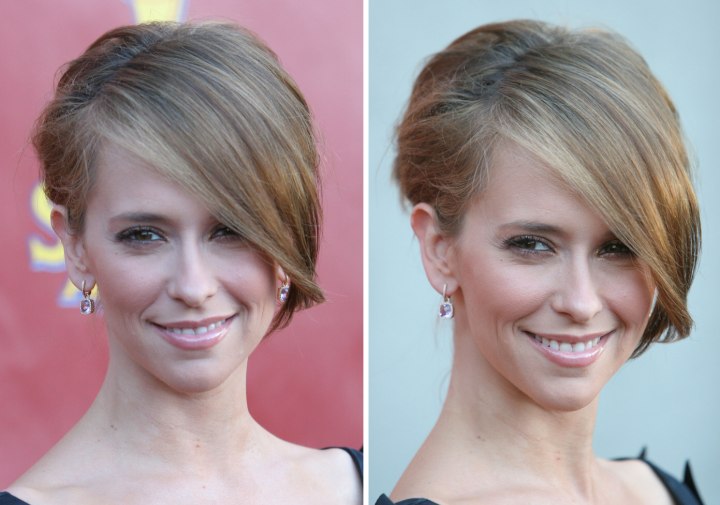 Jennifer Love Hewitt

Jennifer Love Hewitt has a few subtle streaks of caramel and blonde and if we look closely we can tell her natural shade is about a medium brown.



She is wearing her hair in an updo with all of her top area flatly smoothed and going across most of her forehead, over one of her eyes and also covering a part of her cheek. The rest has been brushed all back and placed up with a hair barrette or clasp with the ends sticking out, all for in the name of art.




Everything is a picture of art these days, it's all in how you look at it. With Jennifer, I see her hair fashioned in a undercut bob that falls about halfway down her neck, and let's not forget to put a necklace on our girl!

Katee Sackhoff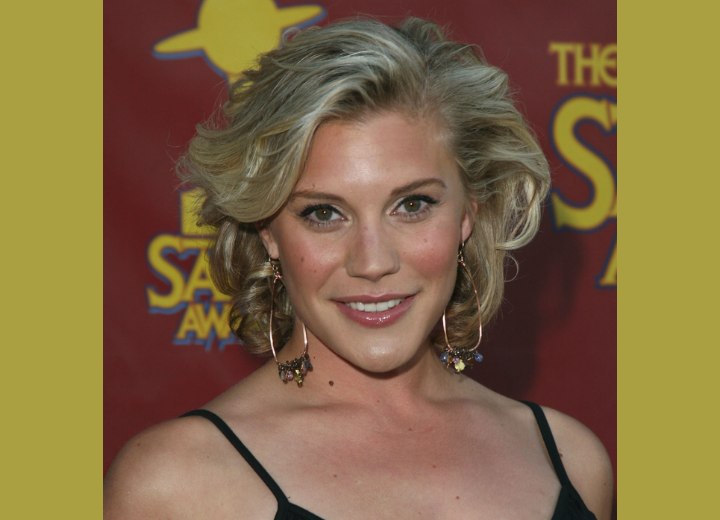 Katee Sackhoff is wearing a delightful medium length shag haircut that brushes back and is moved up, sprayed and curled under.

This is meant to look like a carefree style, but there is a little bit of work involved if you are thinking about it for yourself. Having highly bleached hair makes Katee's hair quite eligible for almost any style because of the porosity in her hair.

Her earrings are perfect with her hair going back away from her face. This haircut is a perfect style for any event that would come into your life, whether it be sporty, dressy or for an everyday look. Try it, what can you lose!

Photos by PR Photos