Long Hairstyle with Spirals

Jennifer Love Hewitt was filled with laughter at the 15th Annual Roger Neal Style Hollywood Golden Globe on January 13, 2011. Her super long brunette hair was parted in the middle and then shaped in spontaneously loose spirals that fell way below her shoulders. Her hairstyle can be challenging to say the least and very time consuming. Most working people of today do not have the hours to spend on their hair that this super hairstyle requires.

However this length of hair could be brought up into the center of the head in the back with a tripled fanned ponytail and look quite cute. A braiding in the front that goes upon both sides would also look very chic and sexy and this is whether the back would be worn up or down. There are many ways this ultra mane can be worn attractively besides the long idle curls. Of course, today's celebrities are known for their generous use of hair extensions, hairclips, hairpieces and wigs.

Jennifer's skin tone ranges from a medium to an olive color. She goes along with the current mode in today's world of fashion with the accent upon her eyes with shadows, eyeliners, lashes and mascara. There is a little bronzing and a natural flesh tone for her lips. Her forest green silk blouse is the greatest of color choice for her hair, eyes and skin tones. Most people do not realize that green is a neutral color, yet the impact it gives with such a blaze of color can make the other neutrals appear mundane.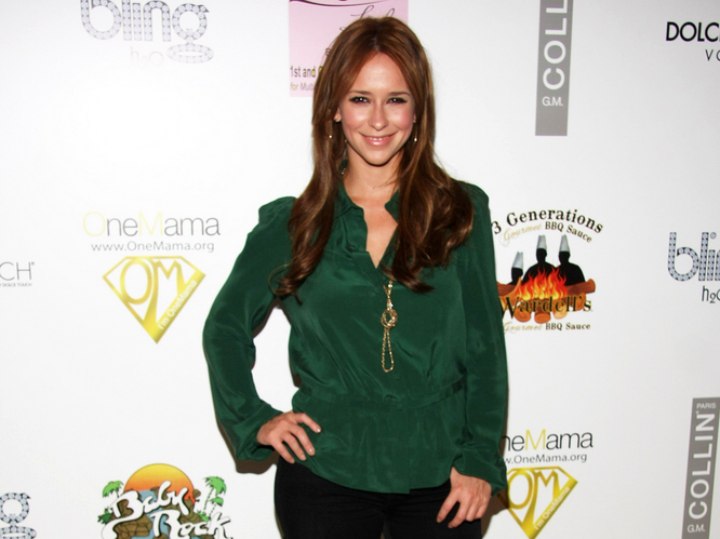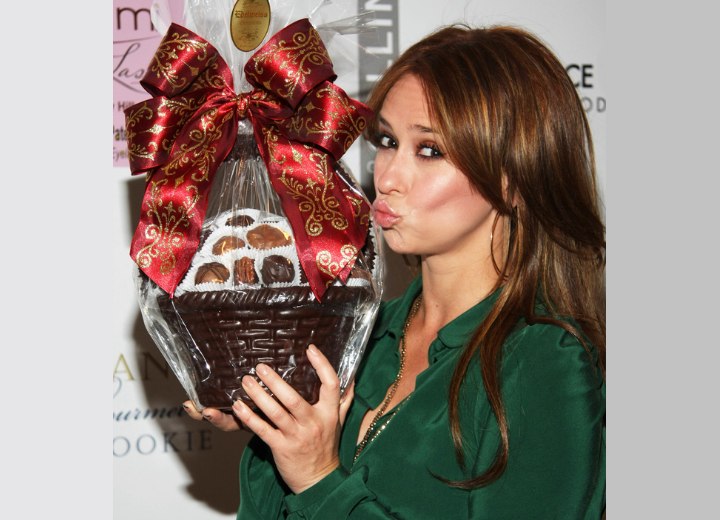 More Jennifer Love Hewitt Hairstyles