Kate Bosworth's Updo

Calvin Klein's new jeans model actress Kate Bosworth looks great on a surfboard, on the catwalk and on the red carpet as seen at the MTV Movie Awards on June 1st, 2003.

Showing off her beautiful face she pulled all of her hair into a tight bun on the back of her head. A lovely detail was the structure of the bun, which was made by first braiding the hair with the center in the middle of the back and then rolling it all into a little knot, where it is invisibly pinned down.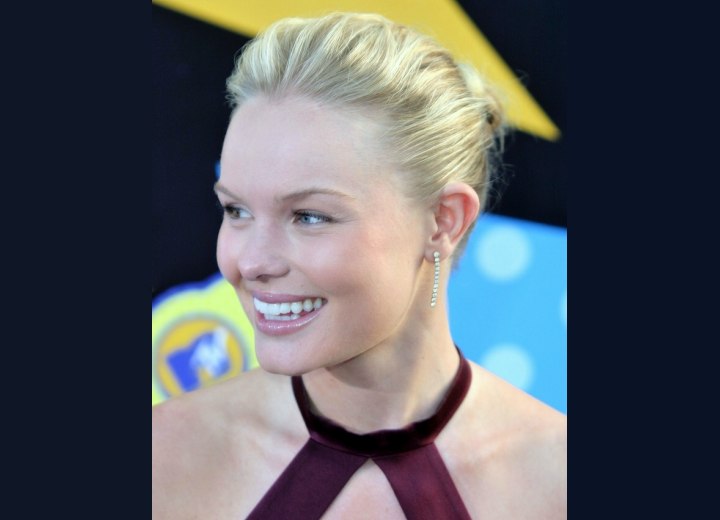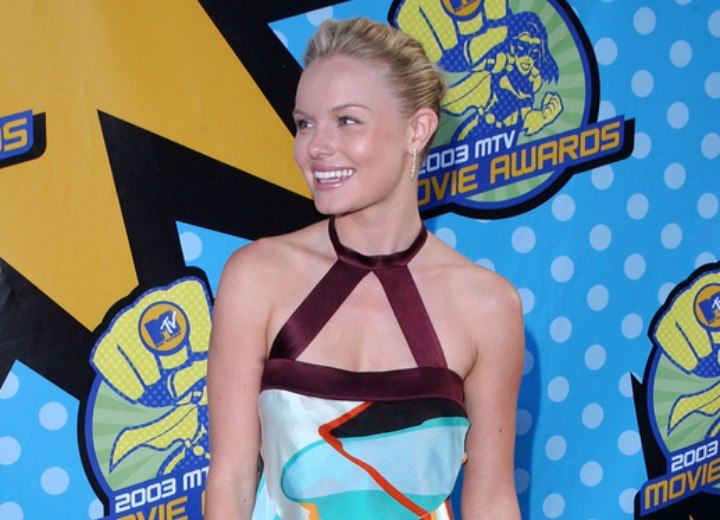 More Kate Bosworth Hairstyles