Kate Bosworth's Uncomplicated Cut

Actress Kate Bosworth was all happy smiles on October 18th, 2003 and had all reason to be. With a row of successful movies and her gorgeous looks she perhaps even smiles in her sleep.

Her simple black top shows off her fit back and her golden locks caress her shoulders and enhance the glorious radiance of her face. The hair was parted in the middle and gets all the finesse packaged in simplicity.

Subtle highlights and a good uncomplicated cut with large, long layers and slight texturing of the ends are the basis. The rest comes from good nourishment, simple styling with a blow dryer and large brush as well as a dab of shine serum.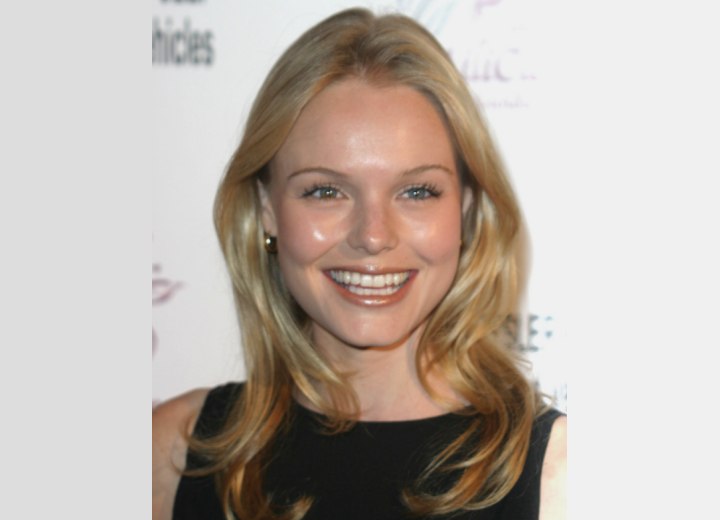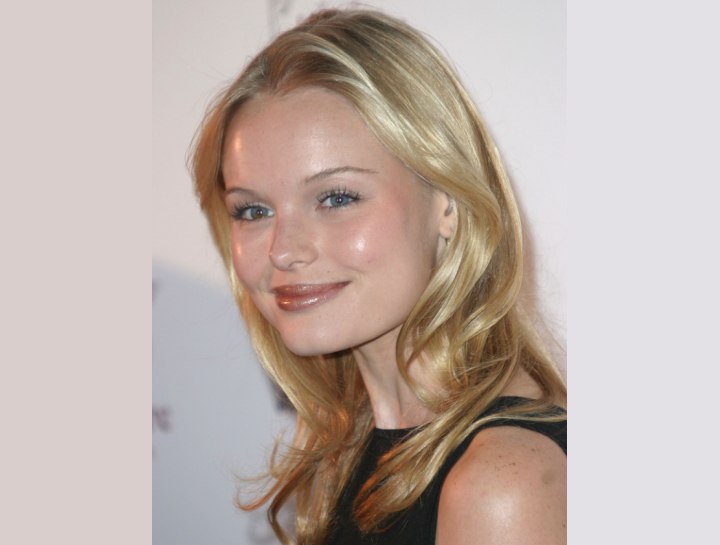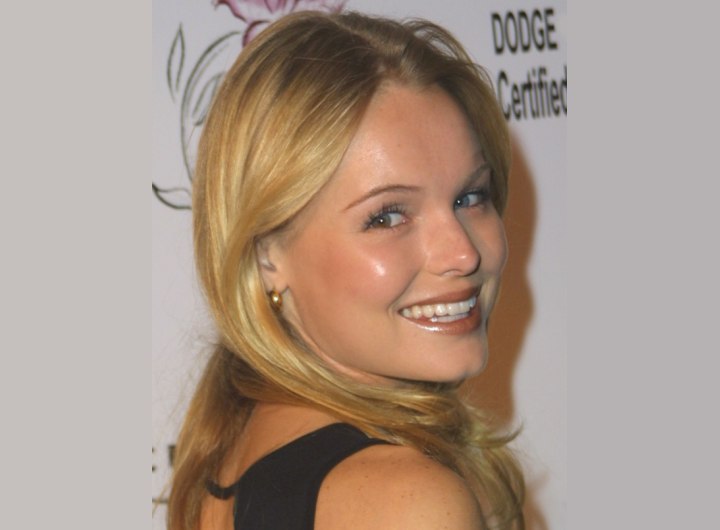 More Kate Bosworth Hairstyles