Vanessa Minnillo, Carla Gugino & Ana Beatriz Barros
The Breast Cancer Research Foundation's Hot Pink Party - 04/24/2007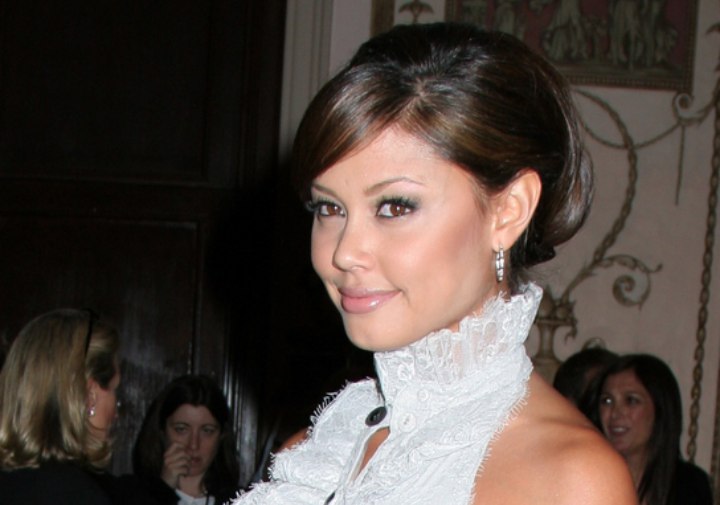 Popular Vanessa Minnillo was Miss Teen USA in 1998 and looks every bit the sophisticated lady with her long hair elegantly pulled back into an updo with a cluster of coiled curls. She has a slight pouf to her top with the bangs smoothly going over to one side, but not covering her eyes. No fancy tendrils or wisps for her! Just a smooth dignity and charm all put together in a white ruffled top dress. Ms. Minnillo's make-up is natural and admirable for the occasion as well.

What would I change? Truthfully, not a thing. Her black sash goes well with her small dressy carrying purse. Five points go to this meritorious young television actress.

Gardener of Eden Screening 04/26/2007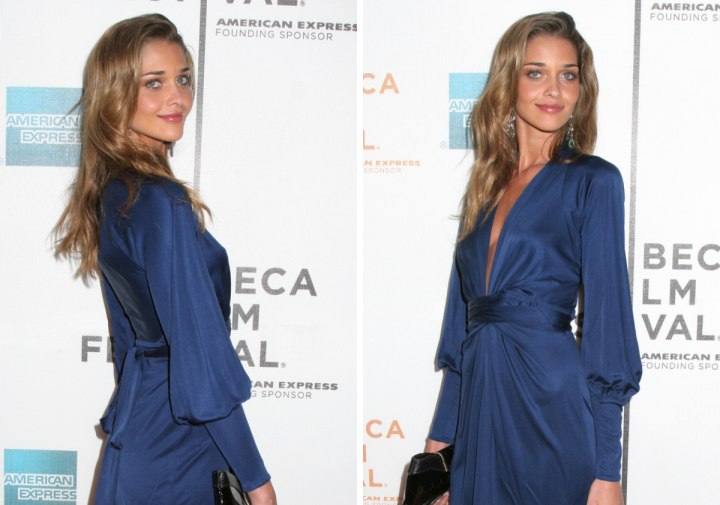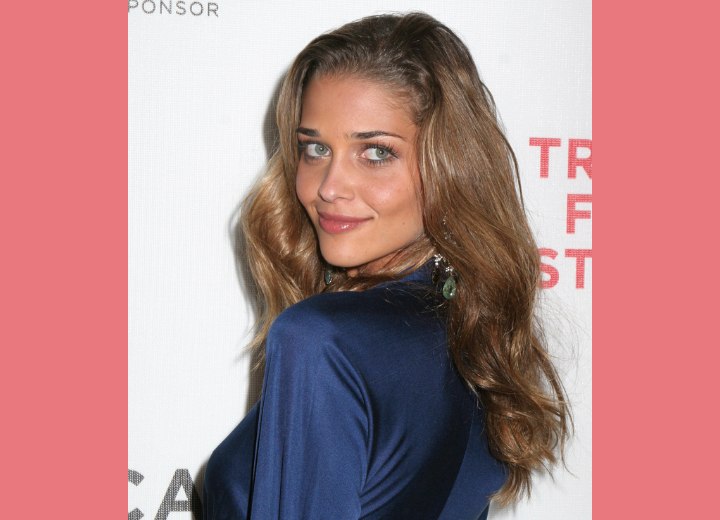 (Click to enlarge)

Ana Beatriz Barros happens to be a top Brazilian model and no wonder, wearing a size six and with green eyes! She is a long and lanky girl who is living in New York, where all the action happens to be.

Ms. Barros gives the appearance of being very natural in her hair and make-up and she wears it very well, not really needing much more attendance. Her long hair is a light brown in long layers with a side part whose cowlicks help bring her top area up for a small pouf. The only thing I would change on this perfect setting of a size six, is that I would probably want to blunt her hair up a bit to the top of her shoulders. In that way, her hair would look much thicker and fuller and use a little bit more gel and gloss while brushing it under.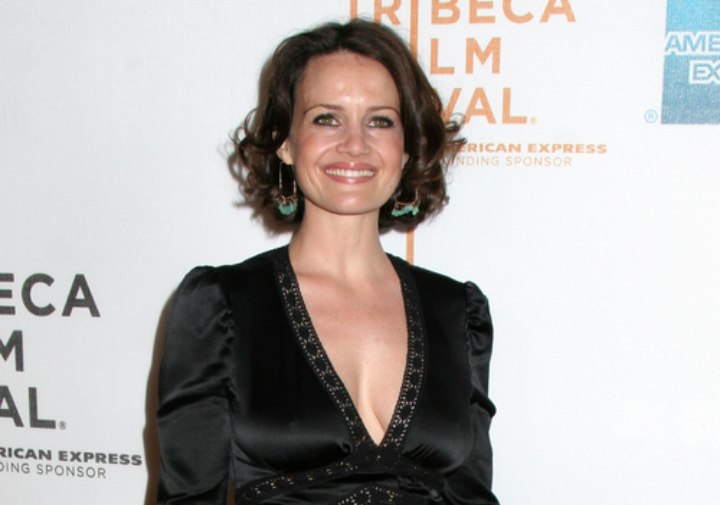 Celebrity Carla Gugino stands at 5'4" and one role she has been most noted for was in Spy Kids. We can see she wears her hair well above shoulder length in a heavily amount of layered curls turning up and around with the top falling a little bit more longer revealing her forehead and face.

This hairstyle is a very attractive style and can be worn by almost anyone who is wanting to give the illusion of losing a few inches off of their waist. If you have naturally curly hair, this style would be very easy for you to control, as it is a wash and wear. For those who like this look and have straight hair, you can always get a body permanent and have the same effect as your curly headed peers. The cut is shortest on the bottom in the back and along the sides and longest in the crown, upper sides and bangs. This haircut was Oprah Winfrey's hairstyle for a long time.