Paris Hilton's Updo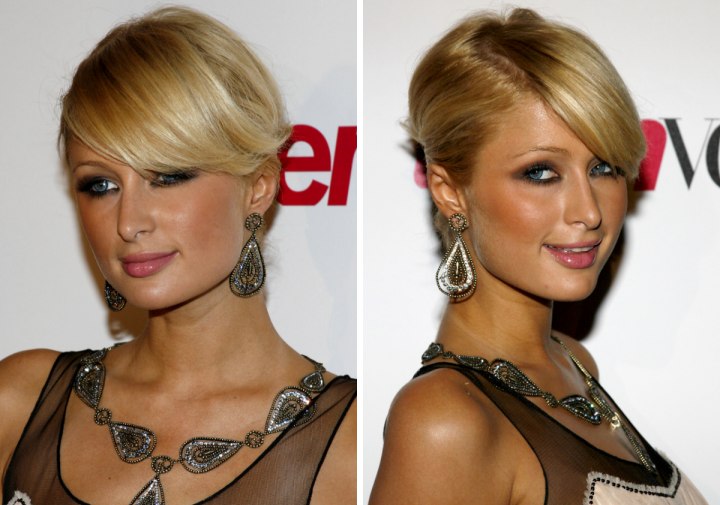 (Scroll down for more photos ↓)

Paris Hilton is all dressed up poised for an enchanting evening as we view her updo.



This is definitely a "do it yourselfer." Begin with your clean dry hair and back brush gently throughout your hair. Don't forget to part your hair as she has a low part on one side. Now smooth the top over the whole forehead area dipping over one eyebrow.

Brush the rest of the hair and fold your hair as you place it into a hair band. The top loop will be on top as the small end will be on the bottom. Take the rest of the top and smooth it over the rest of the side of the hair and over the ear and you are good to go!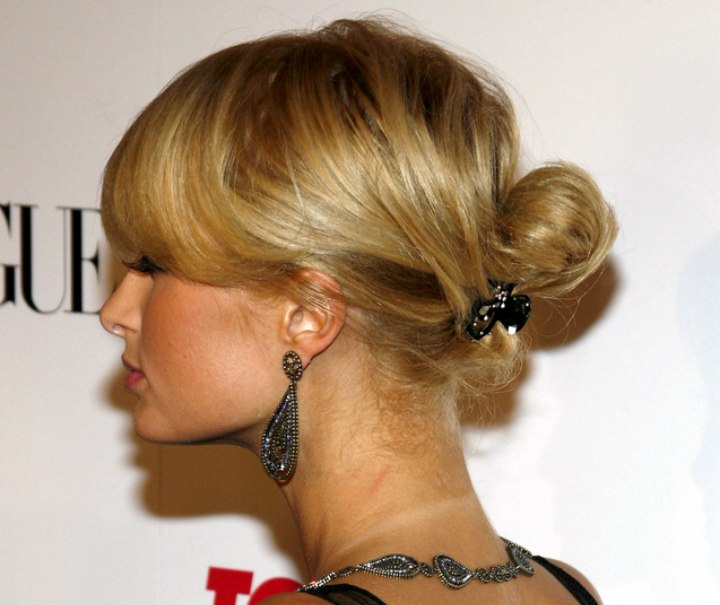 Photos by PR Photos