Penelope Cruz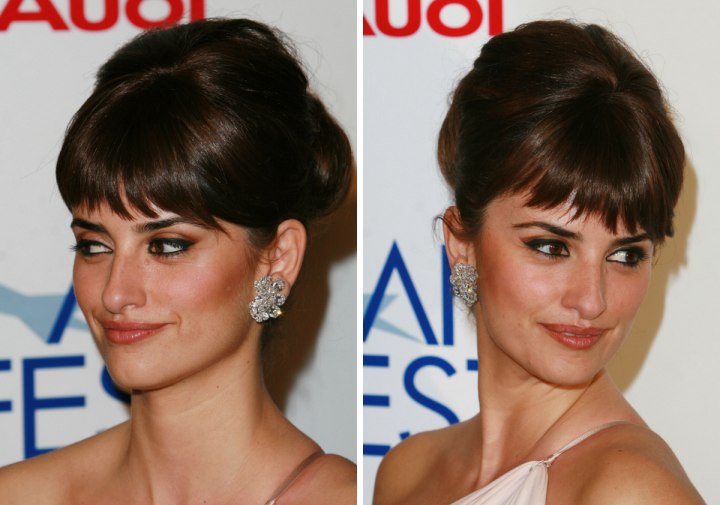 ↓ More Photos ↓

Celebrity Penelope Cruz looks quite Grecian although she gets her good looks from her Spanish heritage. She has warm dark hair that offsets her eyes no matter how she decides to style her locks.



This time, she is out on the town and has brought her hair pulled tightly up into a bun in the center back of her head. Surprisingly as well as refreshingly she is wearing short bangs that are split into hefty chunks giving a very pleasing appearance. Every hair is in place to accommodate her Mediterranean look.

Beginning with clean dry hair, section the top off behind the shorter bangs and clip to stay. Brush the rest back into the center of the back and put into a band. Divide the hair in the center and begin to tuck the hair under the band little by little until you have made a round bun.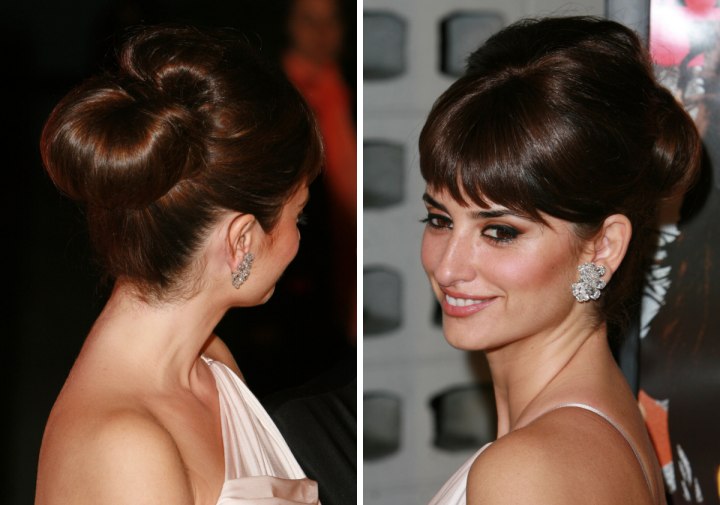 Now back brush the sectioned piece and smooth over the top layer and bring the longest part down to be tucked under your bun. Look in the mirror to see if you have enough pouf to suit you. If not, take your hairpin and place under the pouf and gently lift to your desired height.

If you do not have enough hair, no problem, there are bun hairpieces you can attach to your hair. Spray and you are ready for fine dining.