Celebrity Formal Hairstyles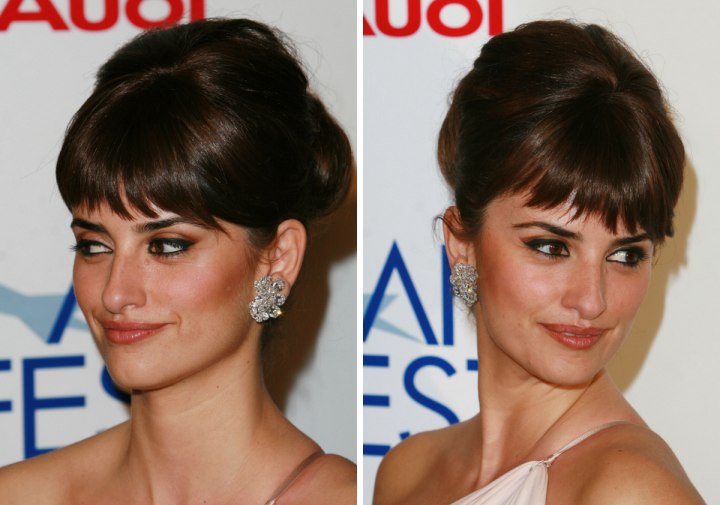 Penelope Cruz

Celebrity Penelope Cruz looks quite Grecian although she gets her good looks from her Spanish heritage. She has warm dark hair that offsets her eyes no matter how she decides to style her locks.



This time, she is out on the town and has brought her hair pulled tightly up into a bun in the center back of her head. Surprisingly as well as refreshingly she is wearing short bangs that are split into hefty chunks giving a very pleasing appearance. Every hair is in place to accommodate her Mediterranean look.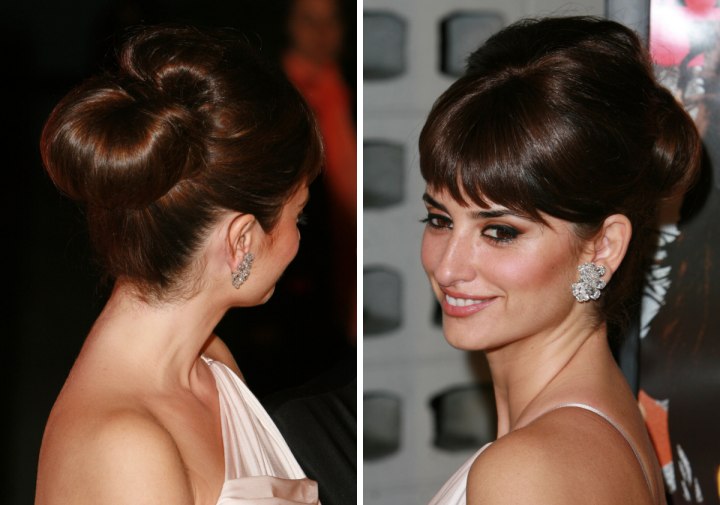 Beginning with clean dry hair, section the top off behind the shorter bangs and clip to stay. Brush the rest back into the center of the back and put into a band. Divide the hair in the center and begin to tuck the hair under the band little by little until you have made a round bun.

Now back brush the sectioned piece and smooth over the top layer and bring the longest part down to be tucked under your bun. Look in the mirror to see if you have enough pouf to suit you. If not, take your hairpin and place under the pouf and gently lift to your desired height.

If you do not have enough hair, no problem, there are bun hairpieces you can attach to your hair. Spray and you are ready for fine dining.

Ines Sastre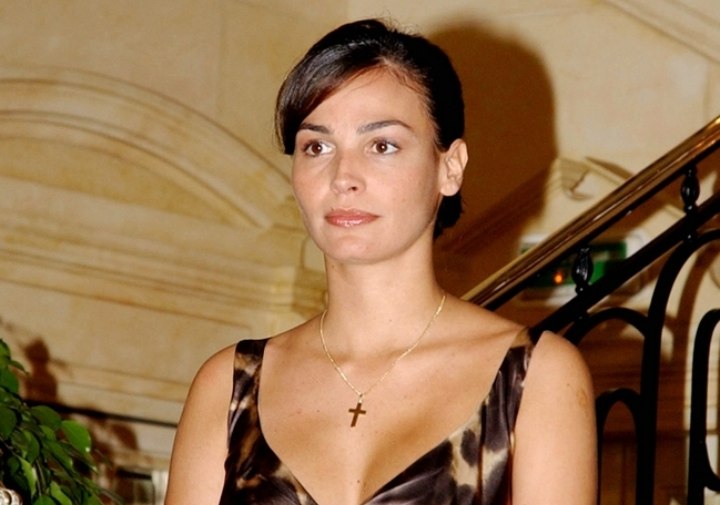 Ines Sastre is one of those celebrities who has a natural beauty many women only dream about. In fact, she won the natural beauty trophy in Paris in 1997.

For those of us who decide to dash out without make up we discover the shocking reality of our friends not recognizing us when we run into them. Then again, if they do recognize us with or without; does this mean our make up isn't doing its job, or are we looking like we are leading double lives. Enquiring minds would love to know that one.

On to lovely Inez's medium dark brunette hair. Look for just a moment and notice the shine in the second picture. She is a ray of health. and is embraced by the earth toned brown and white sundress. A good choice for this natural gal.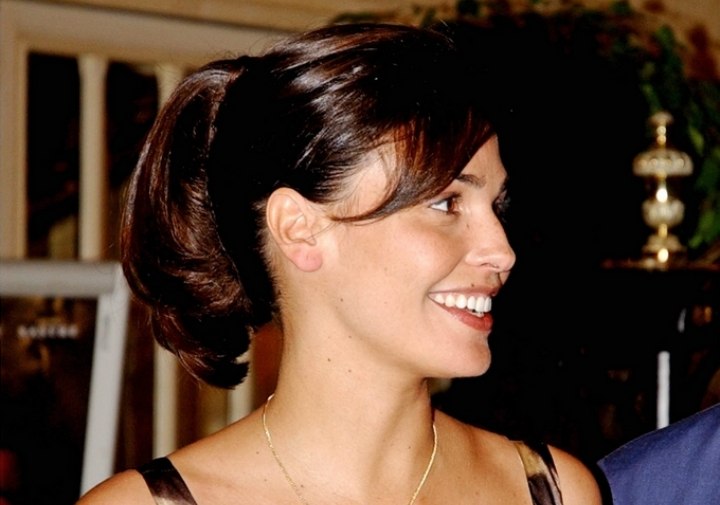 This is a simple style to copy for your own. You begin with your clean dry hair and section off the bangs with a clip. Brush the rest of the hair gathering in the upper back for a ponytail and secure tightly with a hair band. Smooth over with a gloss for sheen.

If you do not have the length for a ponytail as long as our celebrity; you can purchase a clip on one that will easily attach to your band and cover what sprig you have. Take the bang from your part and smooth out across part of your forehead and spray slightly. Remember, you want to look natural.

Photos by PR Photos

Next Page