Penélope Cruz Hair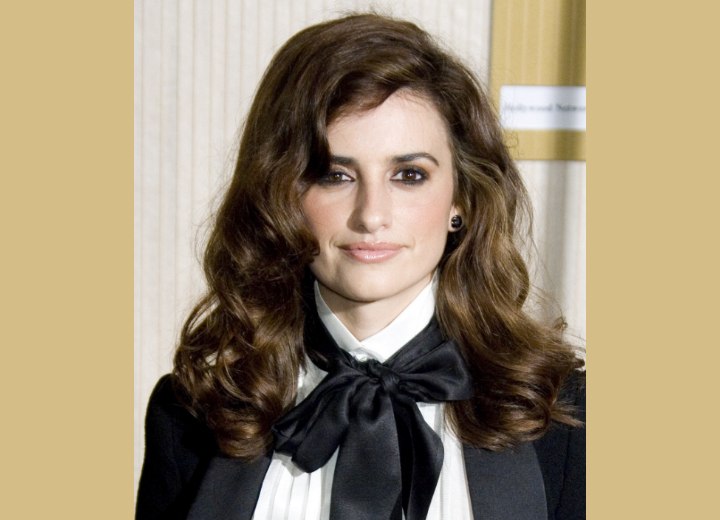 ↓ More Photos ↓

Spanish acting queen Penélope Cruz sported a masculine tuxedo outfit at the 10th Annual Hollywood Awards Gala Ceremony on October 23rd, 2006 in Beverly Hills. The large bow and a head full of luxurious waves made the look ultra feminine and seductive.

If you don't have a natural curl and shy away from perms, here is an easy way to get the curl into long hair: Twist large strands of damp hair and roll them to individual buns, treat all of your hair this way. Let dry and set, then open, shake and spray from underneath with head bent down.

You can also use the good old cloth rollers or foam rollers, specially made for long hair.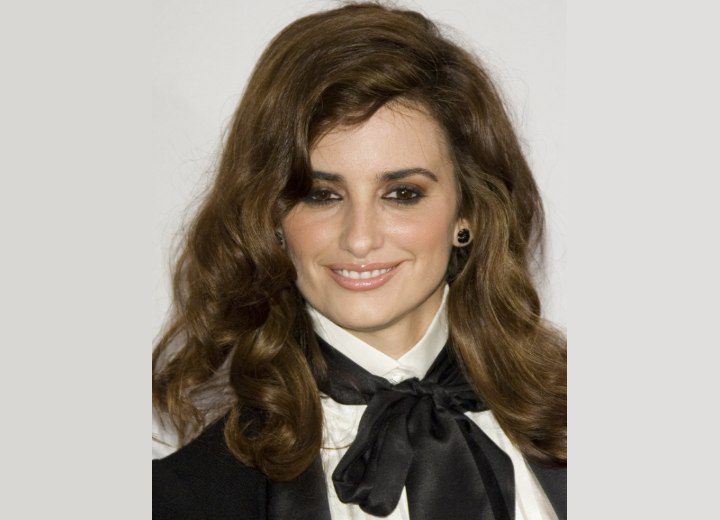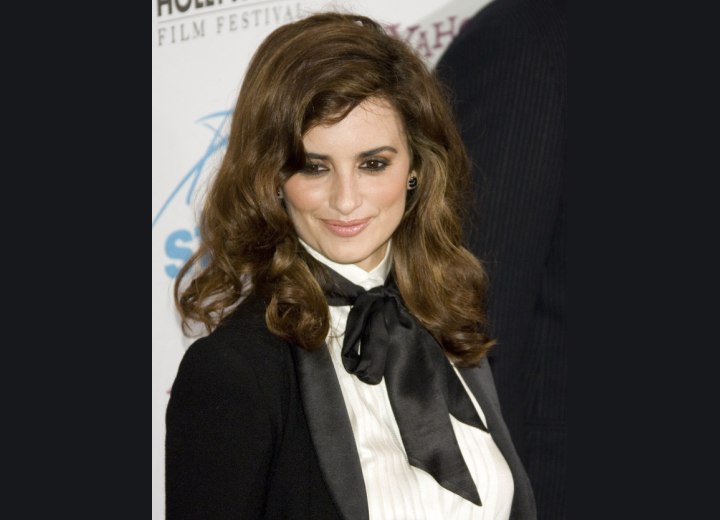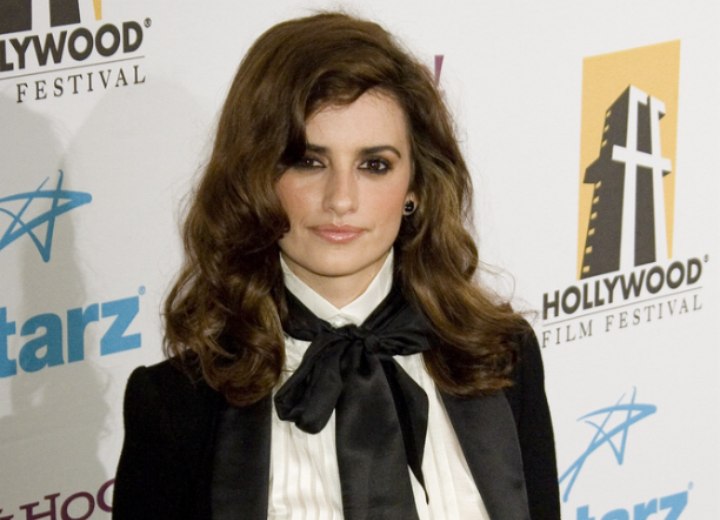 See also:
More Penélope Cruz Hairstyles