Nick Carter Hair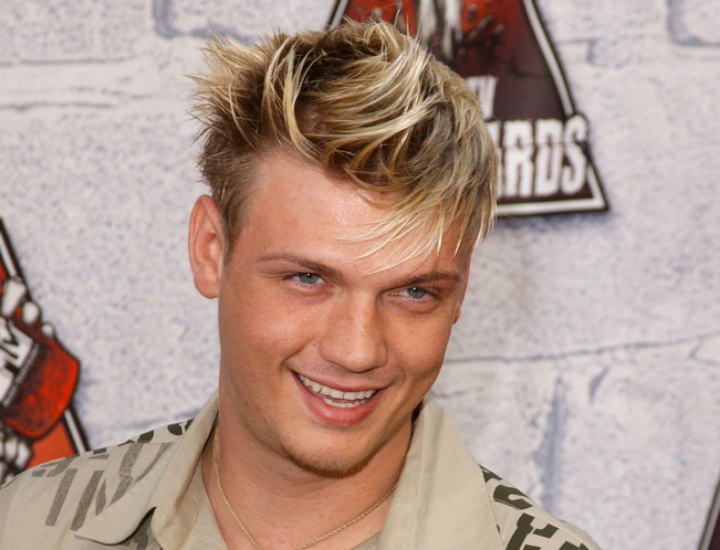 Nick Carter will probably always be known as a "Backstreet Boy" and is always popular among his young fan base. In this photo, Nick's dirty-blond, heavily-highlighted hair is cut in a modified "Ivy League" cut that is executed with a razor tool for a heavily choppy look.

The cut would be great for many folks with softer features or rounder faces, since the haircut will help to elongate the face and give added texture to balance softer features. It works best on straighter hair types.



The Cut: Nick's hair here is cut on back and sides to clipper-cut closeness, tapering to the longer lengths in the top and crown areas. These areas are razor-cut to create very steeply textured lengths, and a wild, choppy look.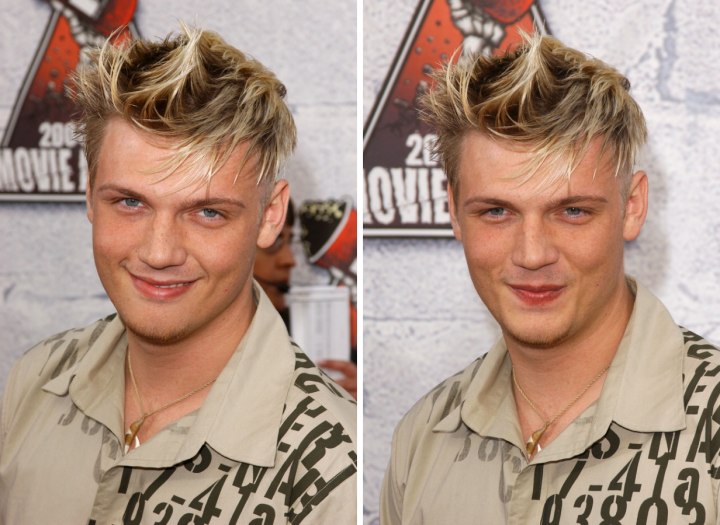 The Style: After shampooing and conditioning, the hair should be sprayed with leave-in conditioner and styling product, such as a liquid mousse/wax. At this point, you should use your blow-dryer and dry the hair, directing the airflow slightly upward and toward the front of the face as you go.

Use a flat brush to direct the hair forward on each side as it dries. Dry the hair to mostly dry and use additional pomade on the fingers to spike and muss the hair into the desired look.

Stacy - Hair Stylist ©Hairfinder.com
Photos by PR Photos

See also:

Male celebrity hairstyles

The latest hairstyles for men

Hair coloring for men