Ryan Newman's Super Long Hair

Looking for a super long hairstyle? Be inspired by this look from Ryan Newman. Even long hair can look polished and sexy! She showed up and got her photo taken at the opening night of 'Peter Pan' at the Pantages Theater in LA (January 15th, 2013). Her sleek strands seem to go on forever! Sometimes long, straight hair can be boring but Ryan's hairstyle is spiced up with strategically placed layers.

Hair is left long and soft in the back but chiseled around the front to create shape and interest. The shortest layer is cut right at the shoulder line and continues in a nice beveled shape from there, all the way down to the longest lengths. Her dark brown strands are super healthy and they really shine! The light bounces off her tresses make her glow.

We love how the dark chocolate brown shade really makes her light eyes pop. Newman's strands are parted crisply down the center and ironed out straight. Her black and white striped mini is a fun choice but we think the draped collar of the dress is too heavy and mature looking. A v-neck would be a better choice for a younger and fresher feel.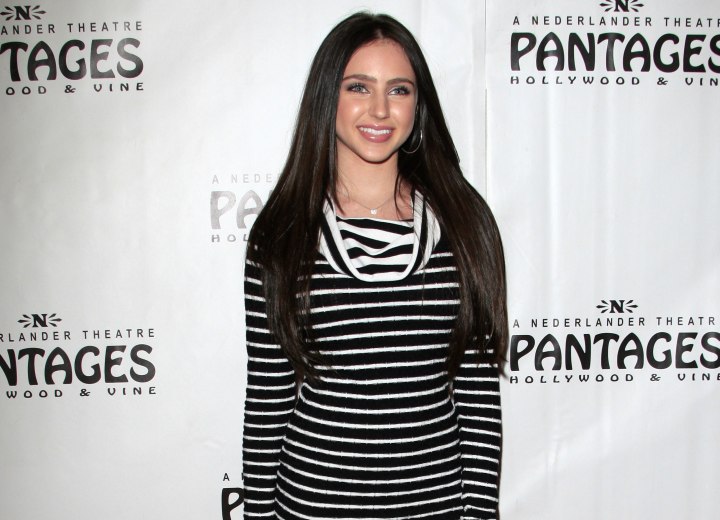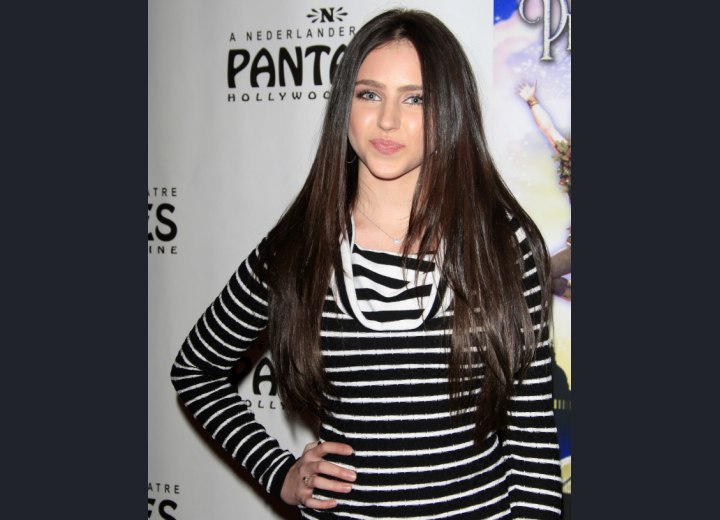 Related Post: More Ryan Newman hairstyles
Photos: Phil Stafford + Helga Esteb / Shutterstock