Zigzag Wave

Rose Byrne was seen at the Season Four Premiere of "Damages" in New York City on June 29, 2011. She wore her long light/medium brown hair with large belt pieced bangs. There are ultra thin wispy blonde stripes that brighten her hairstyle especially around the lower section of her hair. The sides have been given the large round zigzag wave that we see today.

Tip: as our hair grows, it is important to remember that the new hair will be darker than the longer hair on the ends. To even this up from time to time, your professional can apply dark slices as well as lighter highlights.

Rose's skin is light and fair and warrants her to wear a light creamy foundation that will blend in with her complexion. She keeps her eyebrows dark, there is eyeliner, mascara, blush and she is wearing a matted plum lip tone that goes with her cool winter tone.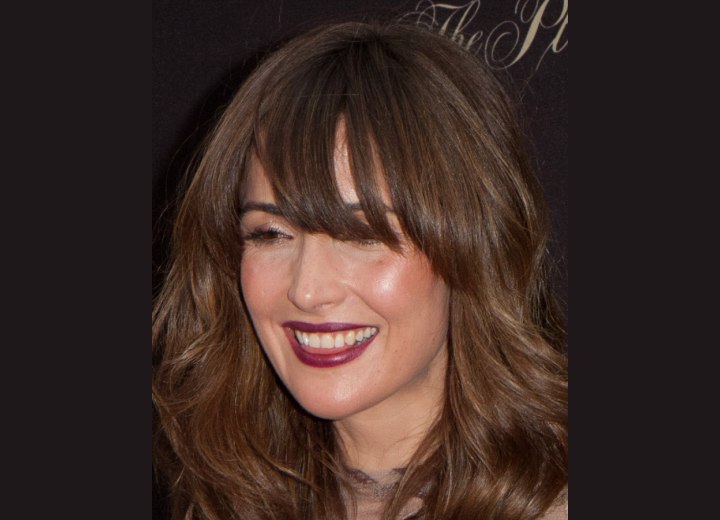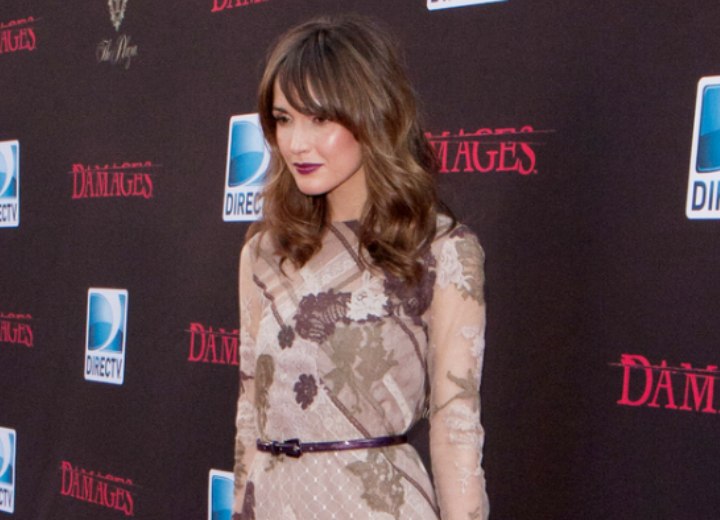 More Rose Byrne Hairstyles