Rose Byrne's Hair & Barrette

The media went wild with Rose Byrne's new plum evening dress at the 67th Golden Globe Awards on January 17, 2010. She wore her long brown/blondish hair parted on the side with the straight band of hair molded over her head and then, the sexy waves become dominant with a large side barrette that fastened her hair back.

This charming hairstyle would need a good amount of maintenance in keeping with the waves, unless you have naturally wavy hair. If not, why not consider a light customized body wave.

Rose's makeup is delightfully natural with medium thick eyebrows, concealor, light blended shadow, mascara and eyeliner. She has a light blush on the apples of her cheeks and a light pale peach lip color.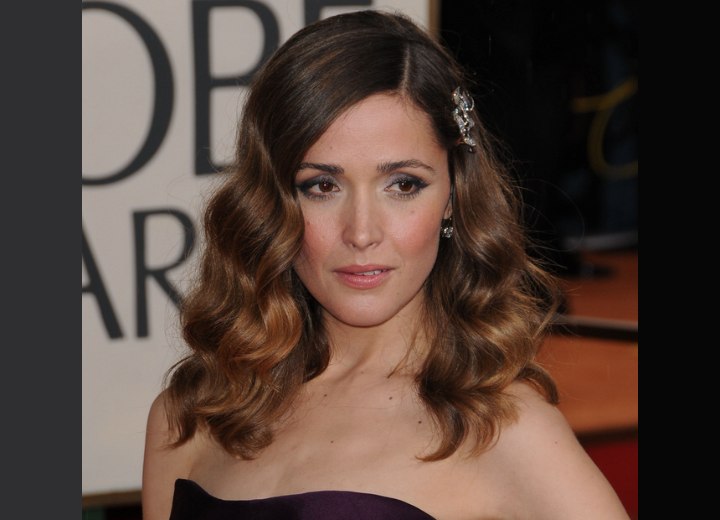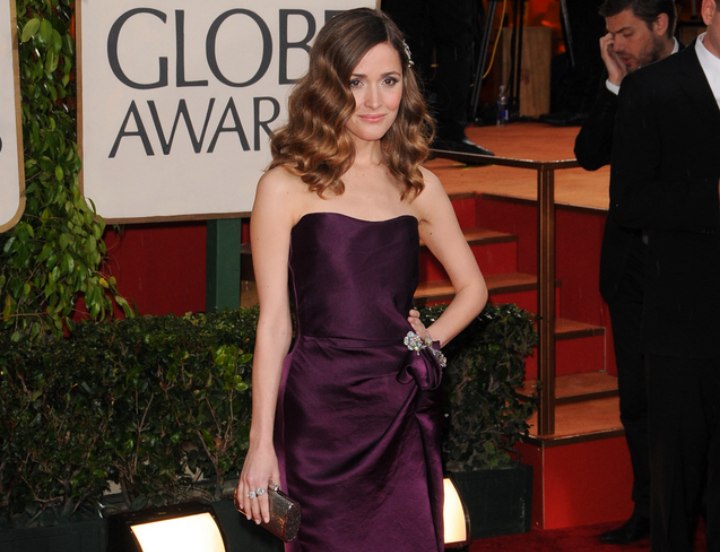 More Rose Byrne Hairstyles