Rosario Dawson with Her Hair Down

Rosario Dawson let her hair down for the 17th Annual Screen Actors Guild Awards on December 19th, 2010. Her signature dark colored tresses looked so silky and shiny. She could do shampoo commercials! Her healthy strands almost seem to glow. Dawson wore her long hair down and parted it to the side.

The part is not extreme and is positioned barely over her left eye. Short layers are cut at the cheekbones and flipped out away from the face. Delicious curls are created throughout the hairstyle which adds tons of softness and texture.

The length is left a few inches past the shoulders and has lots of layers cut around the face to help with framing. The layers also add shape to the overall look. Rosario's hair is a shade or two up from black. The color goes with her eyes and complements her skin tone. Oftentimes darker hair colors like this can reflect light really well and give hair a mirror-like finish.

Use a one and a half inch curling iron to create the same look and prep hair with a shine serum before ironing to get a gleam in your strands. Use a shine spray if you have really fine hair.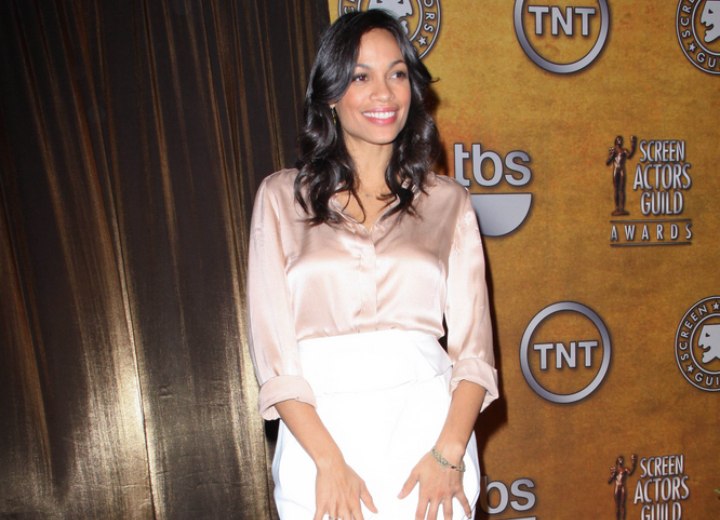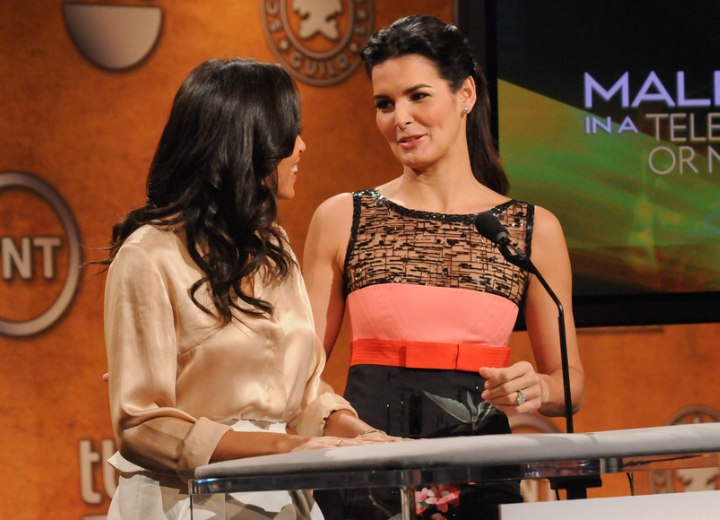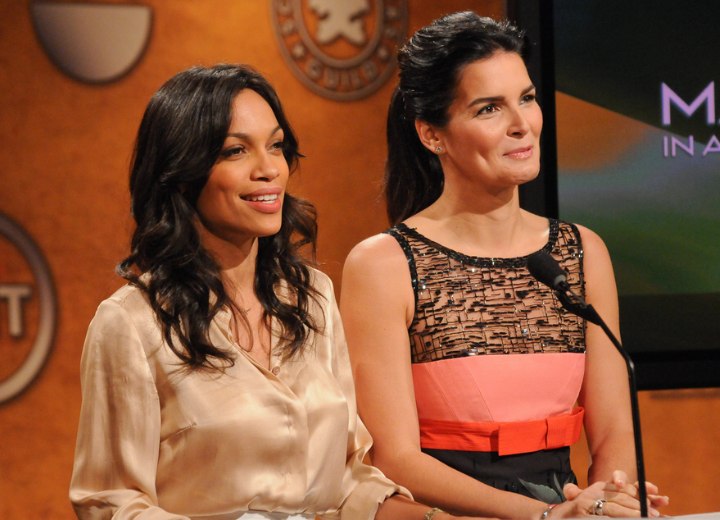 Related Post:
More Rosario Dawson hairstyles