Rosario Dawson's Updo

Elegant - the perfect word to describe Rosario Dawson's head to toe look at the L.A. premiere of Unstoppable on October 26th, 2010. The actress looked simply stunning with an off the shoulder gown and breathtaking updo.

Pulling her hair up and off the shoulders was a great idea to highlight the single strap dress. Hair was kept sleek and smooth with just enough of a laid back feel to keep it modern instead of stuffy.

Strands are parted over the center of one eye and swept back into a low side bun. The bun looks like a fun type of knot and adds lots of interest to the overall look. A few strands of hair fall out playfully on one side of the face to help create an effortless elegance. Dawson's deep dark hair color looks divinely rich and complements the actress perfectly.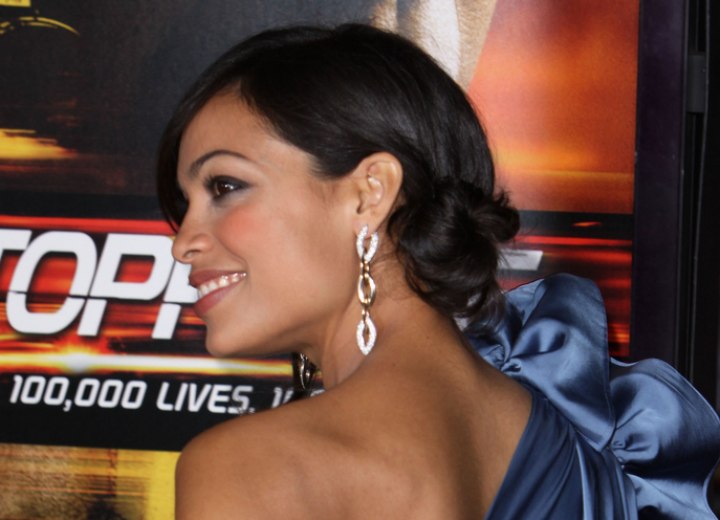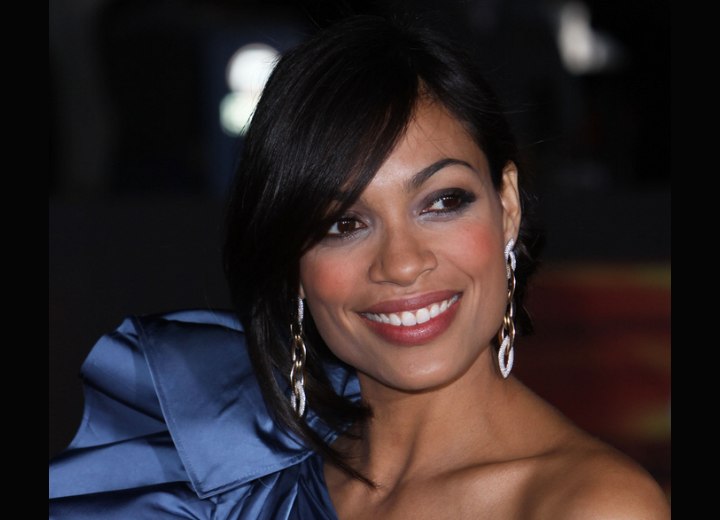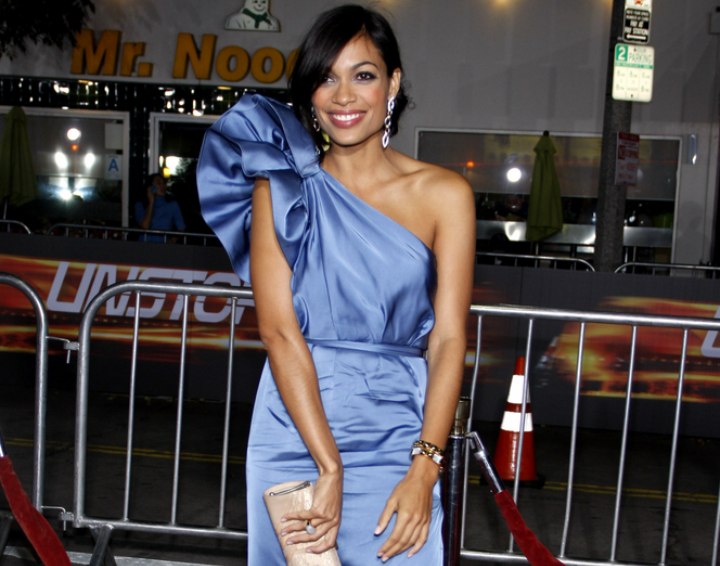 Related Post:
More Rosario Dawson hairstyles