Rebecca Black's Purple Hair

We think this two-tone hairstyle is so fun! Rebecca Black richens up her natural, brown-colored hair with a darker chocolate shade. The bottom six inches are bleached out and colored a wild purplish pink. So cute! A bold look, and certainly not for everyone but we think the look works for a young pop star. The punky colored ombre is definitely on trend right now, too. Now is a great time to try it out.

This photo was taken of Black when she attended the "Katy Perry: Part Of Me" Premiere in Los Angeles back in June of 2012. Rebecca's hair is parted over one eye and her long layers fall well past her shoulders. Her strands look great and really pop on her white blazer.

She has a lot of hair and it looks beautiful styled into wide chunky waves. The only thing to keep in mind when bleaching and coloring hair is the damage it does to your strands. You can see on the ends of Rebecca's hair that the strands look a bit dry. Solve the problem by moisturizing the ends or refreshing the color. When the color fades out it tends to look dry as well.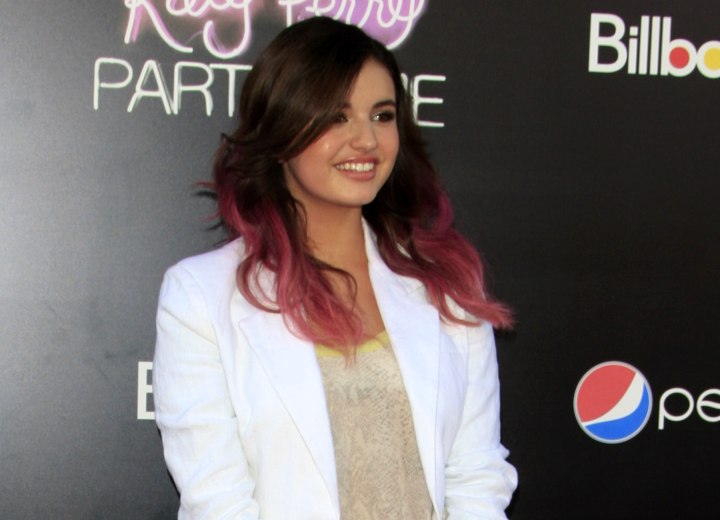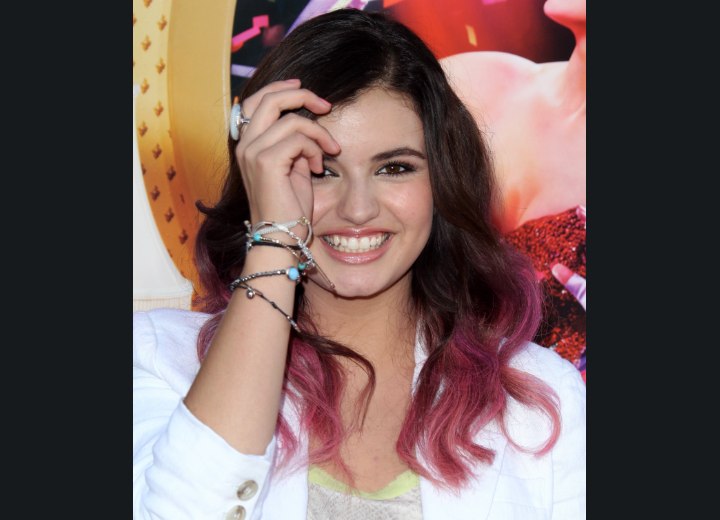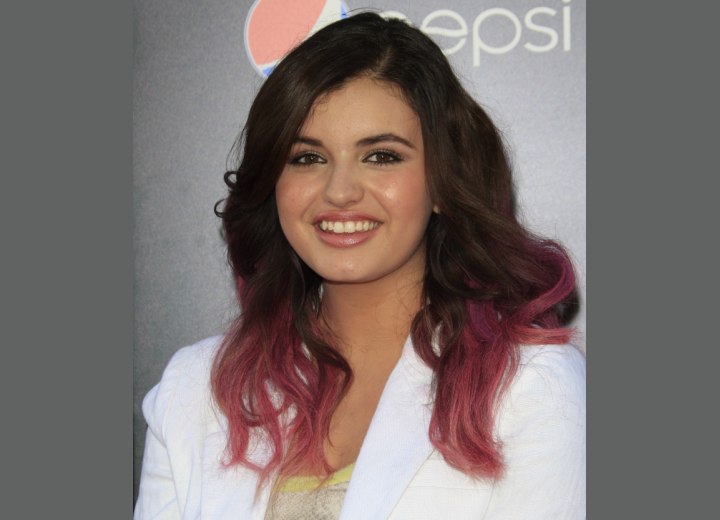 See also: More Rebecca Black hairstyles
Photos: Helga Esteb + Joe Seer / Shutterstock