Flipped Out Ends

Country singer and actress Reba McEntire seems to wear her hair to match her bouncy personality. This is one celebrity who would be hard not to like. She is known for her reddish strawberry hair color and over the years has worn it short, long, up and down and around and every hairstyle has complimented this lovely lady.

Here Reba has a little bit of the "I got caught in the rain" style. This is a practical fun look for women aged over 50 that has been spliced on the ends and flipped out. Her bangs are long to be heavy along the temples and lighter on the forehead.

Her color has a combination of reds and golds for lots of warmth and contrast. Her skin matches this color perfectly.

The idea of having this look is to get that important cut first, and then you will be able to use the brush with the blow dryer moving up and curling the hair around. Reba likes volume and isn't afraid to wear it.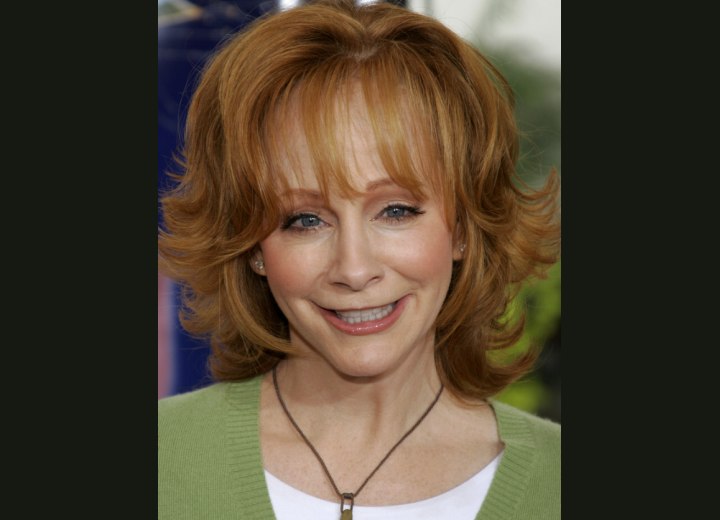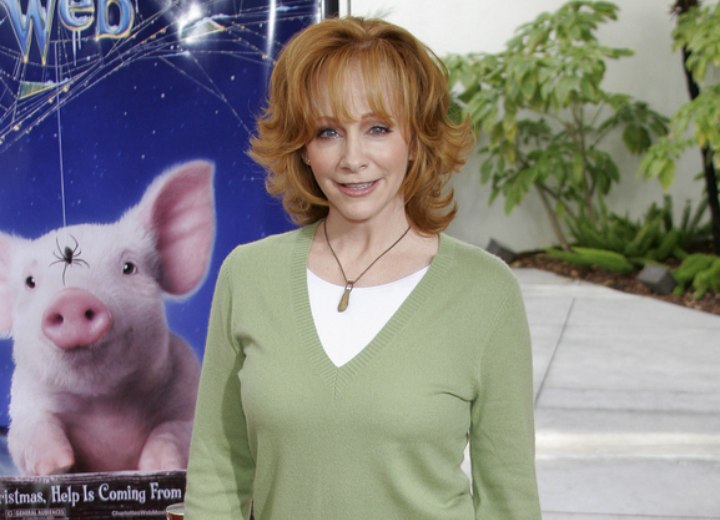 More Reba McEntire Hairstyles