Barbie Hairdo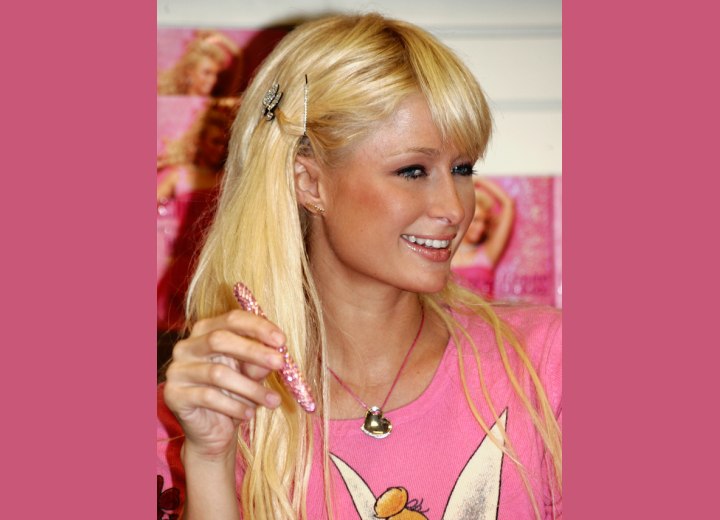 (Scroll down for more photos ↓)

Paris Hilton looked like a girl's dream princess at the signing of her book "Confessions of an Heiress" in Los Angeles, California, September 7th, 2004.



If all the pink color was not enough to create a sugarcoated illusion, she added hair extensions to her vanilla blonde hair to create more volume and length. The Barbie hairdo with its long, full and slightly diagonal fringe was accessorized with a couple of shiny hair pins, the kind that the rest of the world dropped around 5th grade.

But the look fit the occasion and the audience. The tips of her cotton candy meets lollipop mane were gently textured, a small tribute to the current fashion trends of women older than 15.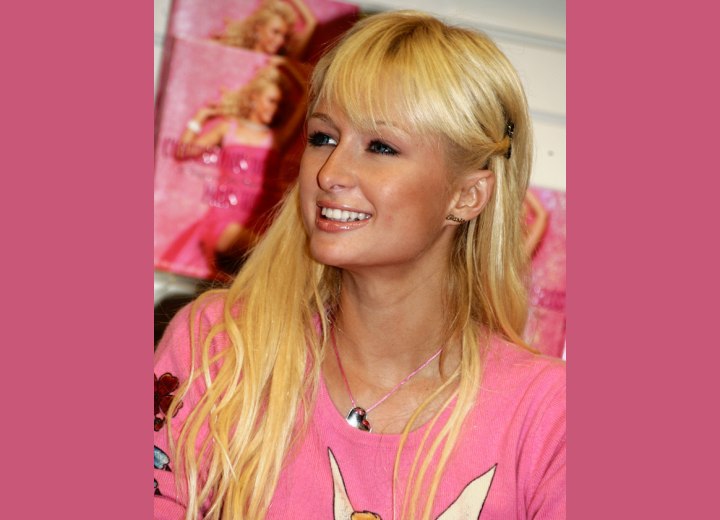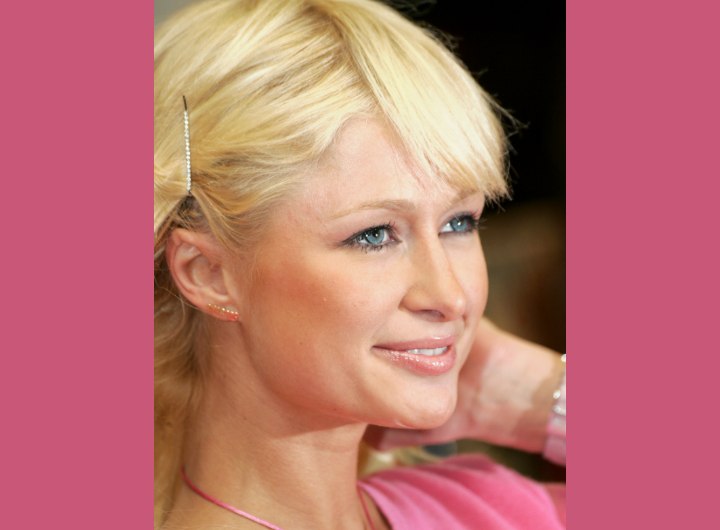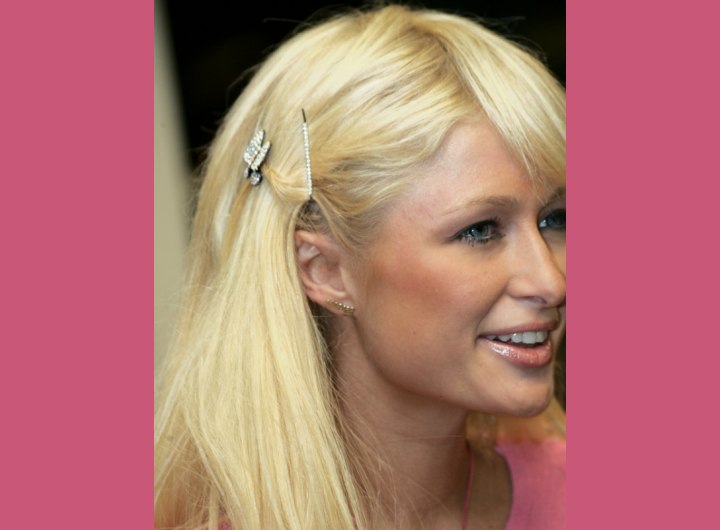 Photos by PR Photos

See also: More Paris Hilton Hairstyles