Pamela Anderson's Pixie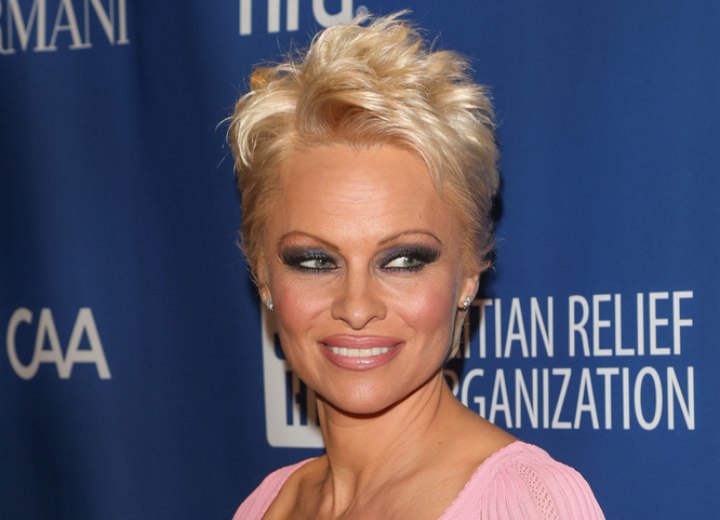 ↓ More Photos ↓

Pamela Anderson is definitely known for a lot of things and her big, blonde hair was one of them. The Baywatch star took us all by surprise when she chopped all her hair off and opted for this super short pixie haircut!



Anderson is photographed her attending the 3rd Annual Sean Penn and Friends Help Haiti Home Gala Benefiting J/P HRO in Beverly Hills (January 11th, 2014). Though she has had the pixie haircut for a few months now it is still a bit of shock to see her looking so different. Her hair is cut so short and there aren't any longer pieces to really soften the look or frame her face.

She kept her signature pale blonde hair color but that's about it. Strands are cropped and tapered around the neck and ears and blend up to longer pieces, about three inches in length, on top. Here, Pamela smoothed the sides back and spiked up the top.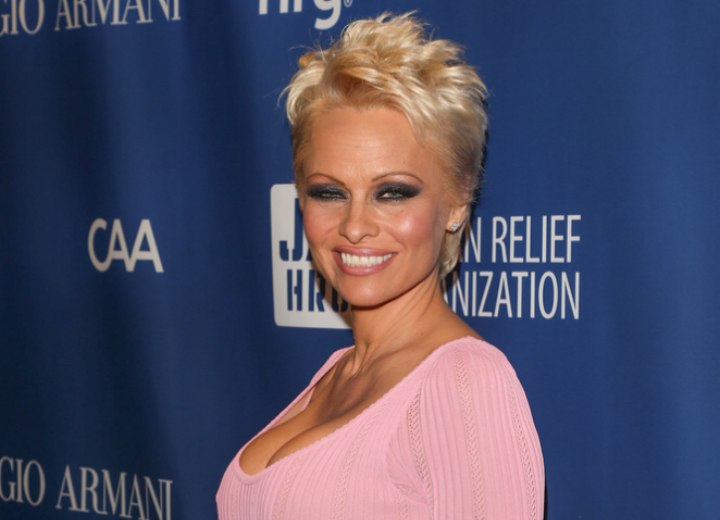 A curling iron was used on the top pieces to direct them to the sides, then pomade was pulled through for height and texture. All of her hair is pulled away from the face and we feel that a subtle bang may have helped to soften the look.

Though Anderson is known for long hair she is also known for not being afraid to take risks or stand out. She proves this is still true by sporting such an extremely short pixie. Go Pamela!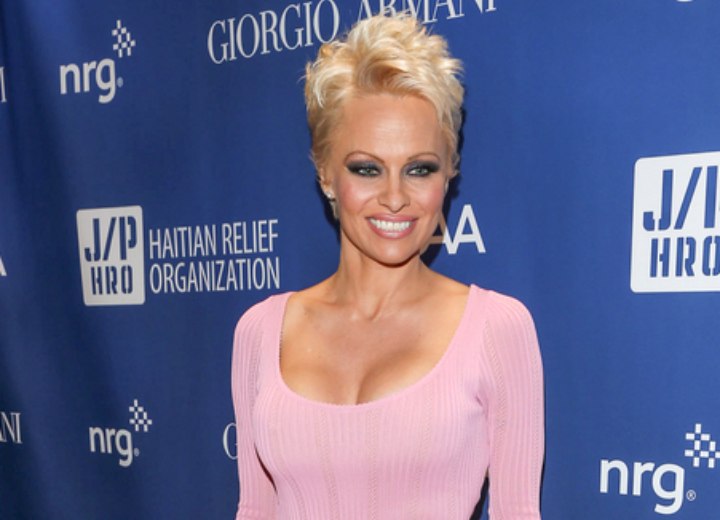 See also:
More Pamela Anderson hairstyles