Olivia Newton John's Hair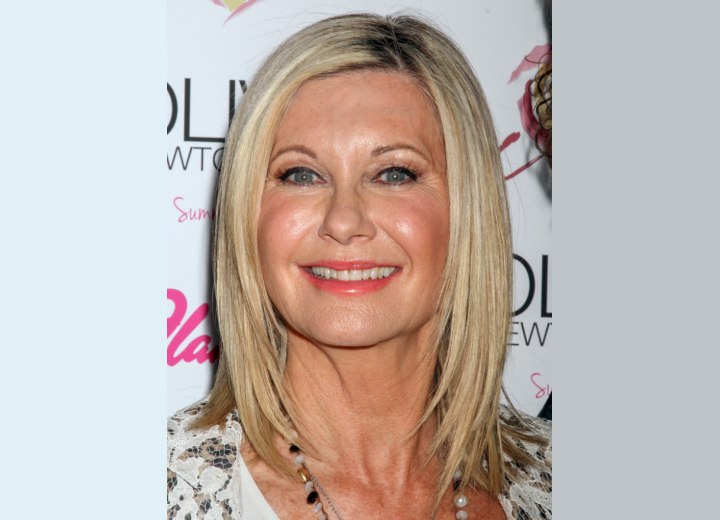 ↓ More Photos ↓

Try to guess Olivia Newton John's age in this picture and you would never come up with 65! The star looks beautiful and timeless. At over age sixty five Olivia is still looking good and very stylish.



This photo was taken of the actress when she held Olivia Newton-John's "Summer Nights" Las Vegas Residency Grand Opening (April 11th, 2014). The Vegas gal wore a slightly ornate outfit but kept her strands polished and simple.

Her lengths are cut right at the shoulder line. Shattered layers are added to the cut to give it a nice, piecey look. The layers are chiseled up to her chin and help frame her face. A side part is created in a zig-zag pattern that adds a fun touch of whimsy to the hairstyle. Worth noting, a side part is much more universally flattering than a center one.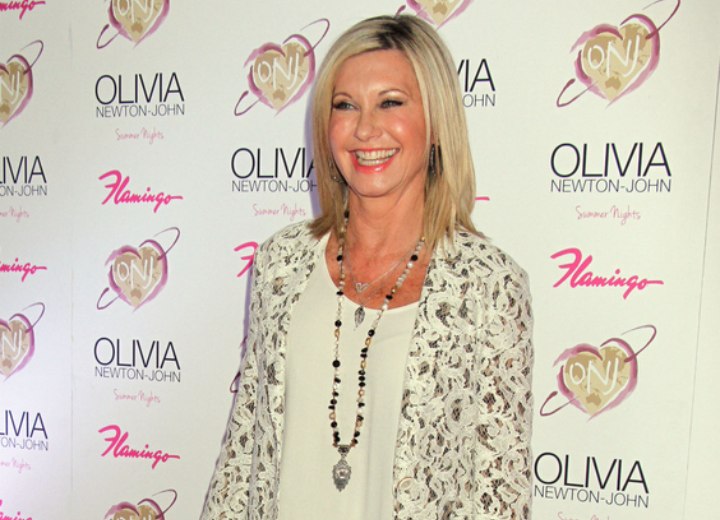 Olivia's strands are blown out smooth and ironed out for a frizz-free finish. The ends are rounded in for a softer result. Always remember to use a heat-protecting product like a hydrating serum on your strands before you apply any heat.

Olivia's hair color is an all over pale platinum shade that goes well with the star's light eyes and fairer skin tone. Though this light shade does complement her well, her dark roots are a sharp contrast and probably need to be touched up quite frequently. The zig-zag part does help blend the roots a little though.

We love Olivia and think she is looking fabulous for her age and her hairstyle is totally noteworthy.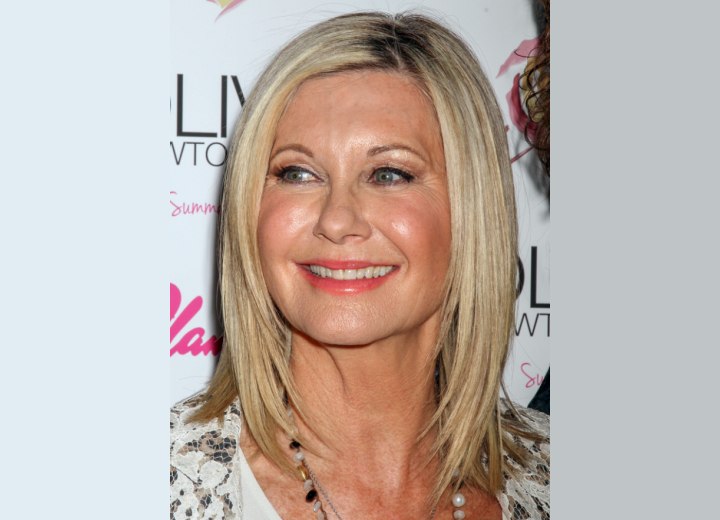 See also:
More Olivia Newton John hairstyles