Olivia Newton John's Bob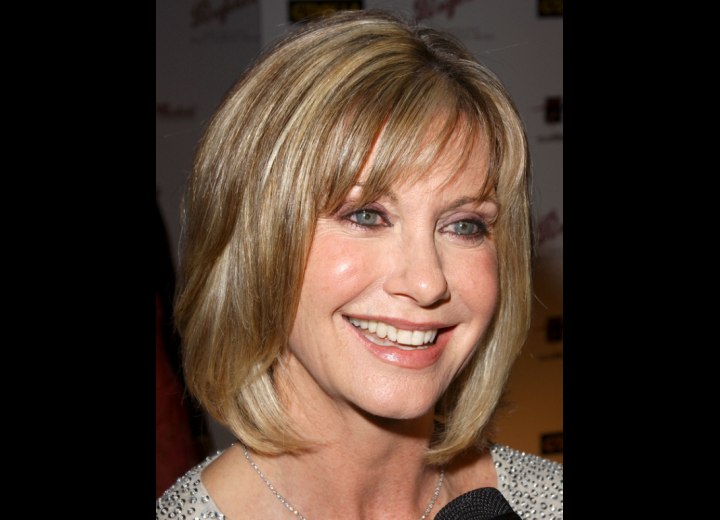 ↓ More Photos ↓

Still the one that we want, Olivia Newton John shared her signature smile at a kick off dinner gala for the G-Day Australia event in Los Angeles on January 15, 2005.



If you were wondering how to find an attractive and modern mature hairstyle, look no further. The base cut is a bob with gently long layers and textured rounded bangs.

A great way to spice up graying hair is strands in honey blonde and ash blonde. Just blow dry over a large round brush to create volume and the elegant curve at the bottom.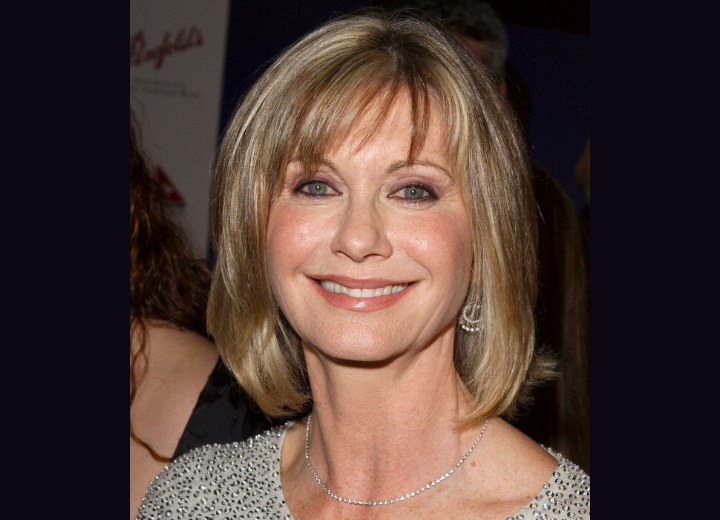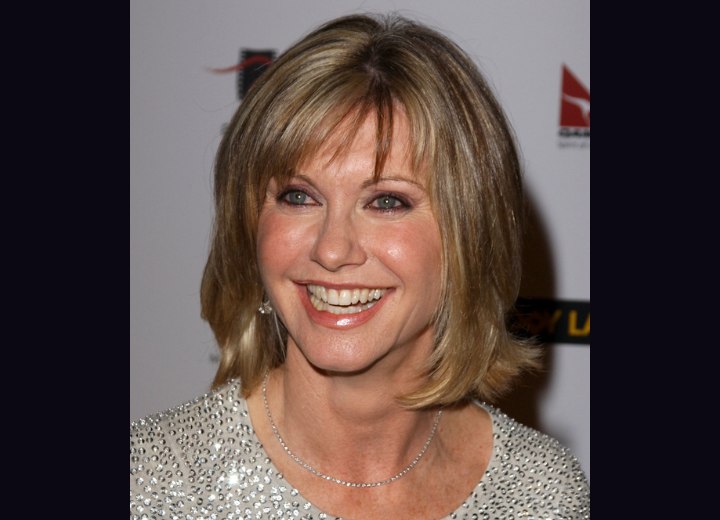 See also:
More Olivia Newton John Hairstyles