Olivia Newton John's Hair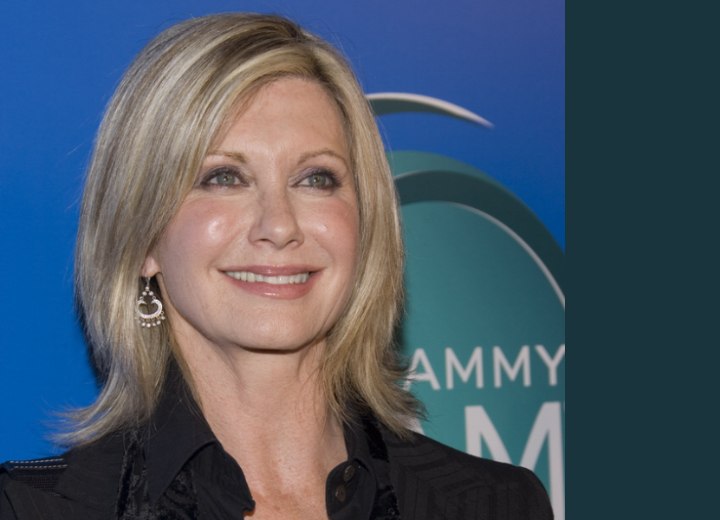 ↓ More Photos ↓

Olivia Newton John with medium length hair at the Annual Grammy Jam in Los Angeles on December 10th, 2005.



The medium length hairstyle seen here on Olivia Newton John offers a great option for women with fine or thin hair. Slight layering prevents hair from being weighed down and actually helps the hair look fuller.

The hair can be worn straight for a simple look, or slightly curled for a romantic, feminine style. Olivia Newton John's hairstyle also draws attention to the face, especially the eyes, cheeks, and jaw line.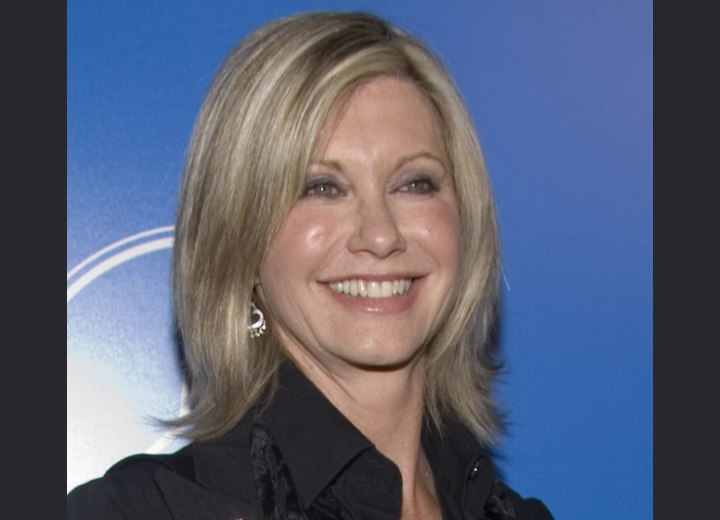 See also:
More Olivia Newton John Hairstyles