Easy Style for Long Hair

Nicollette Sheridan, known from "Desperate Housewives" looks bewitching in her black evening dress making a startling contrast against her long blonde hair (January 4th, 2007).

Upon further analysis we are looking at two colors of blonde tones that could be designed to convince the viewer of Nicollette's natural blonde coming upon the scene. She has indeed convinced me she is a darker more ash type of blonde as portrayed with her good four to five inches of new influx with her more pale blonde ends.

If you desire this simple easy long layered hairstyle; the first thing you do is work with clean hair. Wash, rinse, condition and apply a good reliable styling lotion, then dry thoroughly; afterwards, part in the middle allowing some hair to fall onto the sides and bring the rest into the back meeting each other while fastening with a hair clasp. Use your medium sized curling iron to lightly bend the hair into lazy hanging waves that hang down your back. Spray for staying power and you are set to go.

My personal taste for this actress would have been to brush her hair up with different curls and sprigs for a more elaborate look that would have been more savoir-faire and poise for her amiable regard.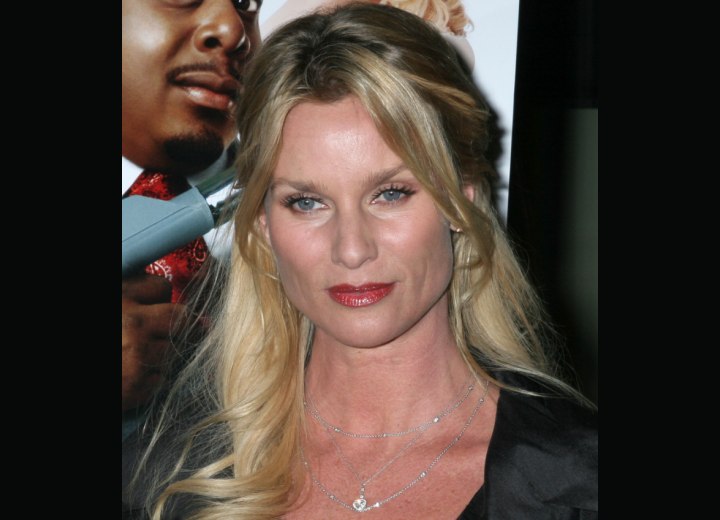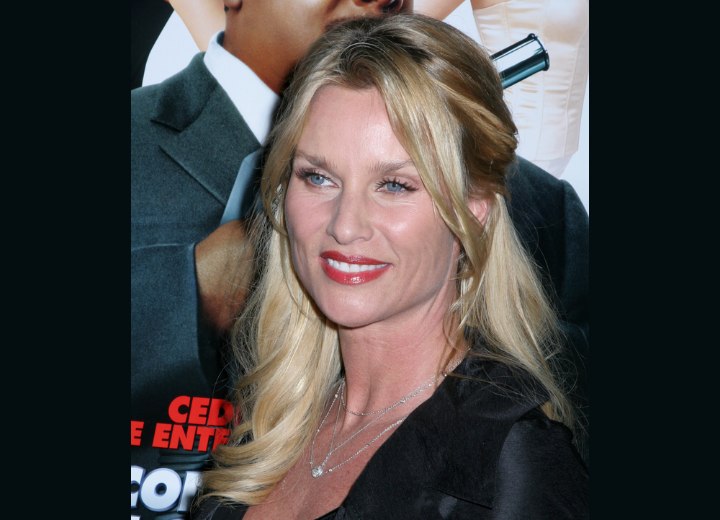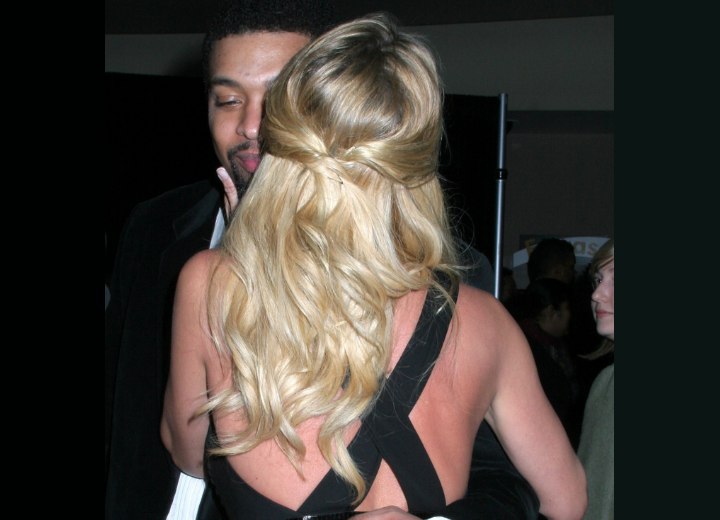 More Nicollette Sheridan Hairstyles