Above the Shoulders Hairstyle

As celebrities always do, Nicole Anderson's hair has evolved a lot along her Hollywood Journey. Pictured here at the Cambio and Warner Bros. Digital Distribution Celebrate the Premiere of "Aim High" on 18 October 2011, Nicole is seen sporting a much shorter, above the shoulders hairstyle.

Always a fan of the bangs, this time we see her wearing a slicker, side-swept style. When your hair is this short, it's a good idea not to let the fringe overpower your face and the fringe suits her well. Her hair is definitely hassle-free and it looks like a little bit of hairspray is all it takes to keep that do in place and prevent fly aways.

Dressed in a maroon strappy dress with patterned black stockings, black high heeled lace up boots and sporting a no-fuss do, Nicole always manages to look like a star while also looking like the pretty girl from across the road.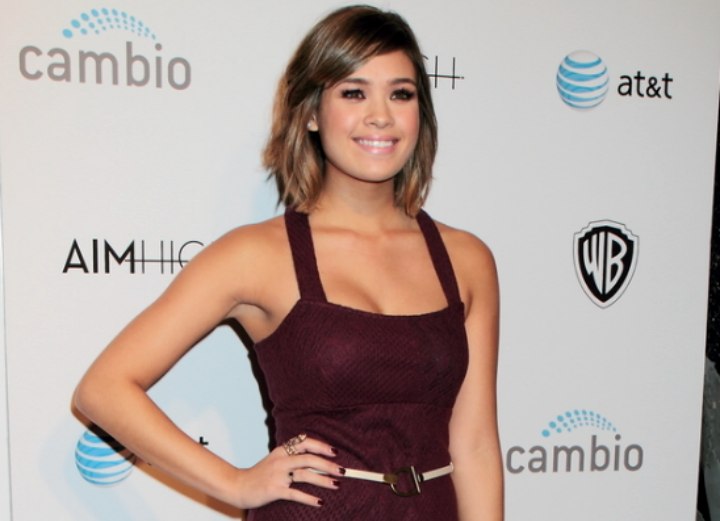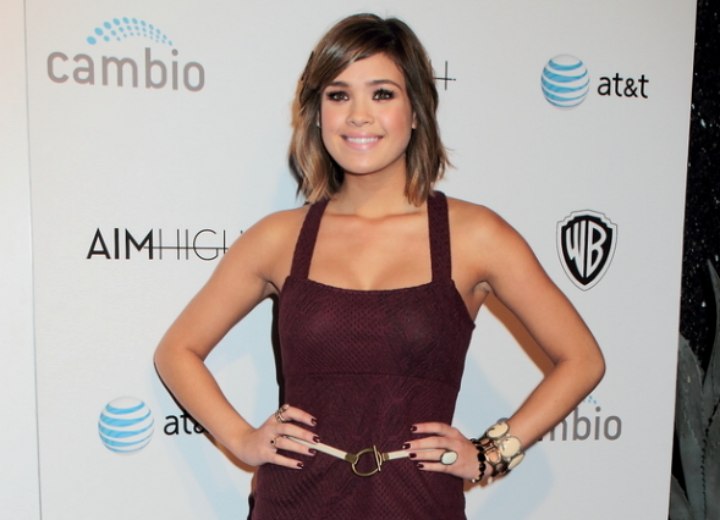 Related Post:
More Nicole Anderson Hairstyles