Natasha Bedingfield - Medium Hairstyle

Natasha Bedingfield spends an "Evening with Leona Lewis and Friends to Benefit Hopefield Animal Sanctuary" in West Hollywood on November 19, 2011. Wearing a flattering hairstyle that falls above the shoulders and seductive bangs swooped to the sides, she looks picture perfect. The medium length hair is layered and boasts flipped edges all around the circumference.

Blonde in color and revealing a shaggy appearance, Natasha has a jagged part on the left side of the head. The layered cut reveals mid length bangs that rest on either side of the head below the forehead. Wearing a simple black dress, fishnet stockings and high heeled pumps and gladiator necklace, her hairstyle adds a sense of flair to her entire attire.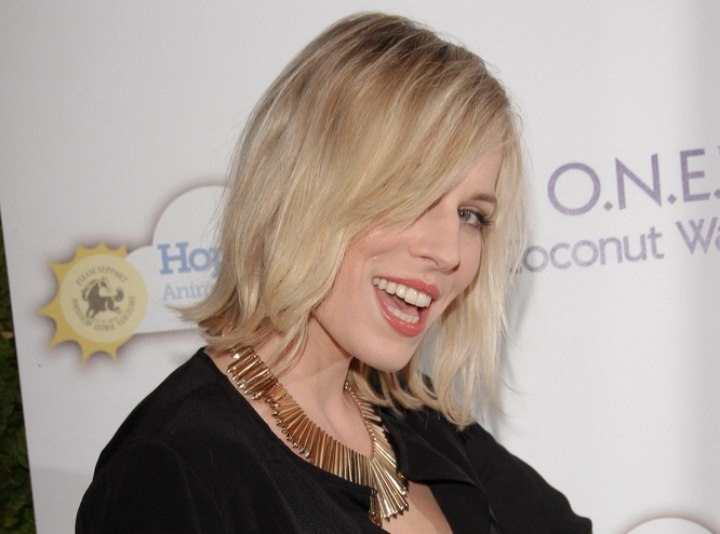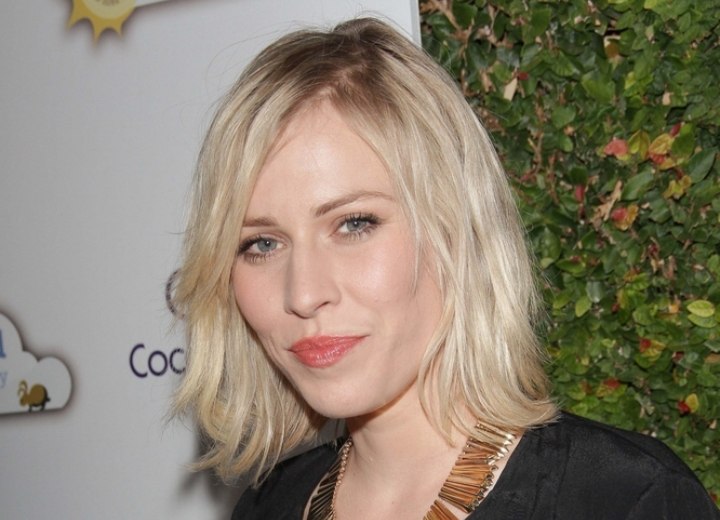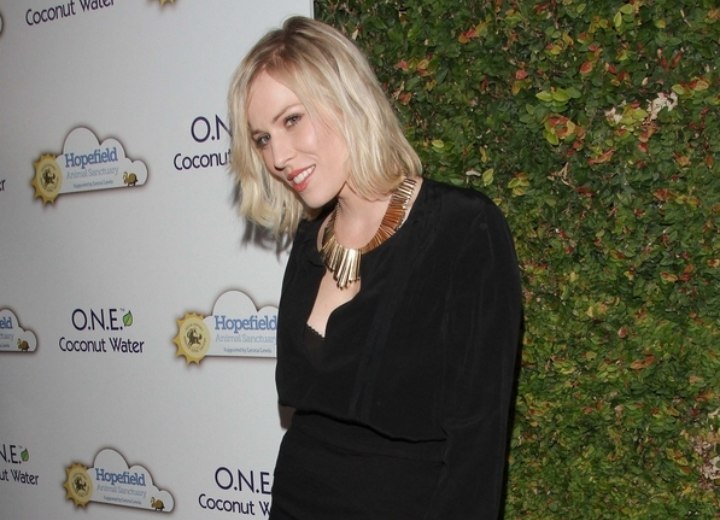 Related Posts:
Medium length celebrity hairstyles
More Natasha Bedingfield hairstyles