Natasha Bedingfield

Natasha Bedingfield wore black at the 2010 American Music Awards in Los Angeles on November 21, 2010 and her shoulderlength blonde hair was created in wispy layers and angles. The bulky top was brought down and over to one side covering part of her brow and her temple.

Natasha is a good example of the type of hair that would look good in a bob that would lie about halfway upon her neckline. With a bob on Natasha and a generous amount of styling gels would give her more volume when blown dry.

Her makeup is created with thick eyebrows, taupe eye shadow, lashes, mascara, and eyeliner, a wisp of blush and with a pink matt lip color. Blonde hair always looks striking upon a black dress. Natasha's multi-toned necklace brings her whole look together.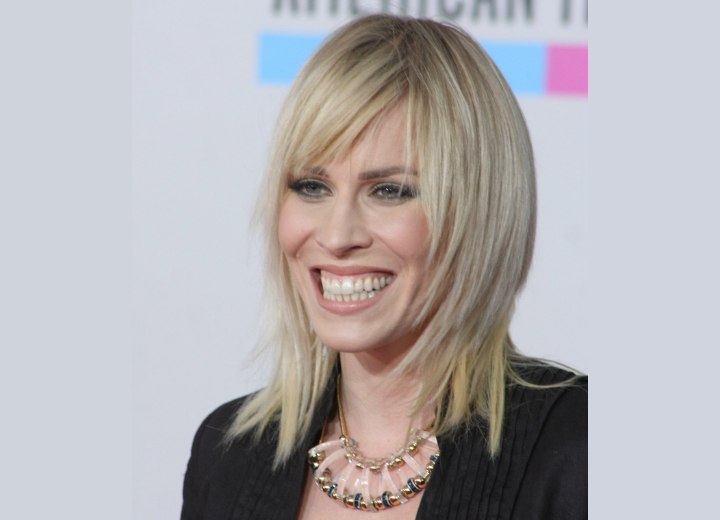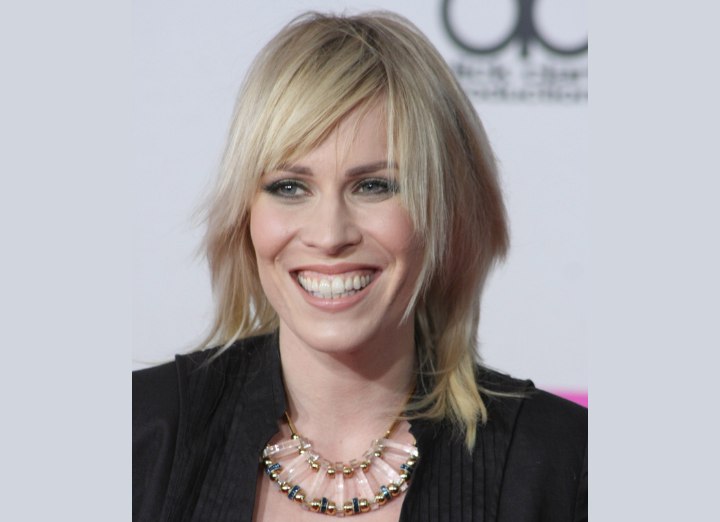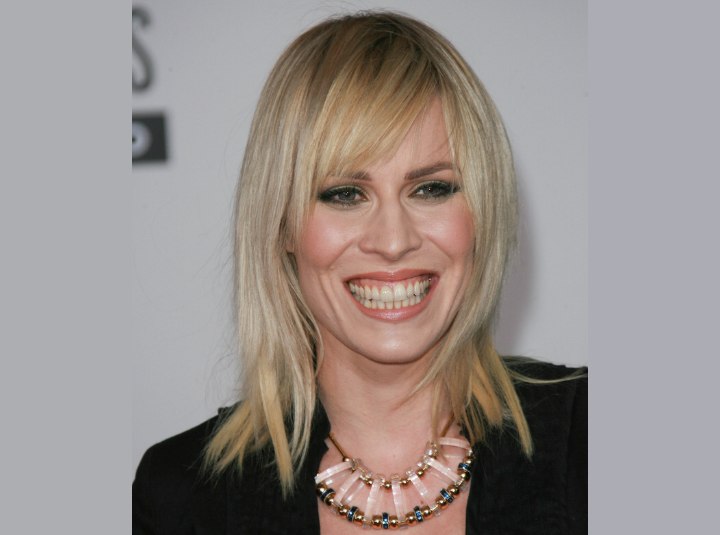 Related Post:
More Natasha Bedingfield Hairstyles