Natalie Zea's Hair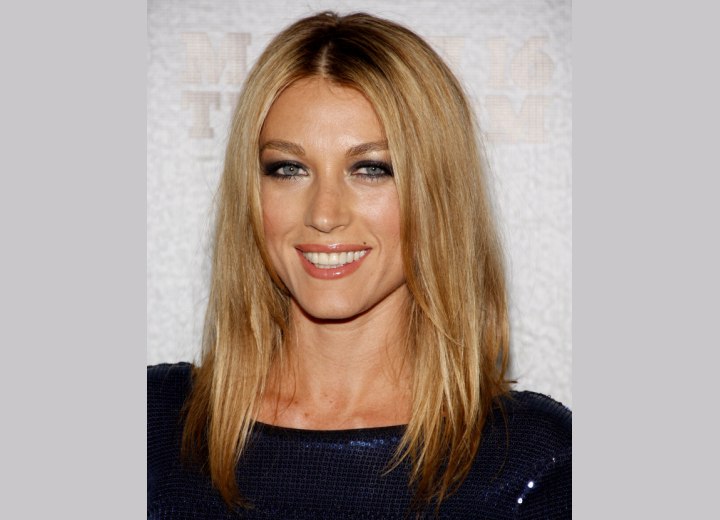 Click to enlarge

Natalie Zea attended the premiere screening of "Justified" on March 8, 2010 and she looked quite beautiful with her warm blonde and brown tri-tones in her long hair that was parted in the middle and angled along her sides. Her hair length was perfect and it just dipped below her shoulders and flowed in a straight measure presenting her awesome high cheekbones and oval face.

Her lightly colored thick eyebrows gave her face a fresh blossoming appearance and hair color that you could tell definitely connected together. There was concealor applied in her inner creases of her eyes and then a light shadow and on first section of the inside of her eye bone. There is a dark shadow that has been applied on her lids that also is blended into her outer corners of her eyes. Eyeliner, lashes and mascara is apparent with a bronzing and blush and a glossy neutral coral touch for her lips.

Natalie would look good with her hair back in curls or up upon her crown. She would look cute with her hair blown under or flipped up. Her navy blue sequined dress was a good touch with the color of her hair.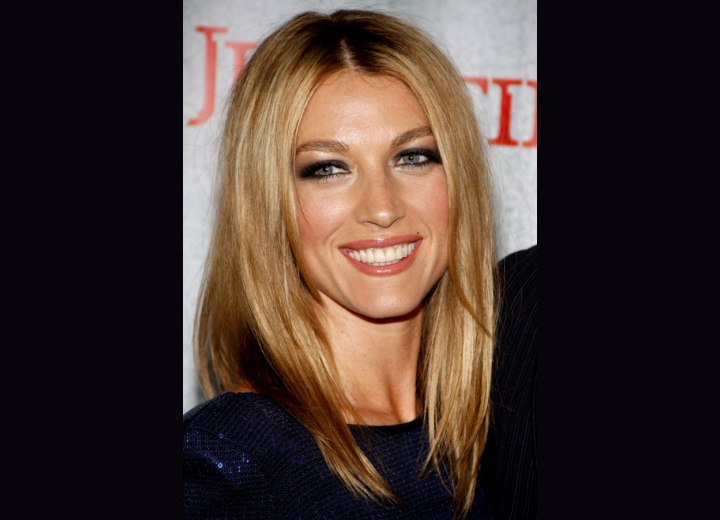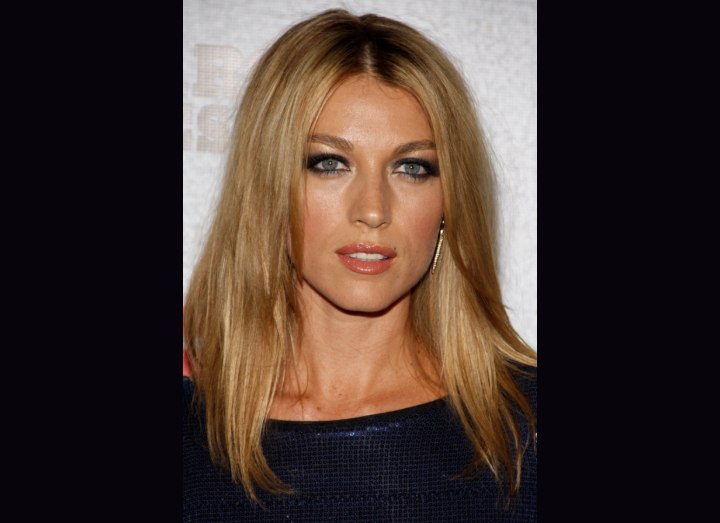 More Natalie Zea Hairstyles