Natalie Portman

Natalie Portman has a knack for making a grand impression in everything she does, and seen here at the 18th Annual Screen Actors Guild Awards (January 29th, 2012), she doesn't disappoint.

Her soft brown hair is swept back from her face into a simple knot at the crown of her head, which allows all the focus to rest on her large doe-like eyes. Her cosmetics are understated in neutral tones with a touch of warmth, which plays the perfect canvas for the pop of sparkle from her diamond and ruby drop earrings.

Her strapless russet gown, belted at the waist with flowing skirts and the bodice accent help to enhance her womanly curves by adding the illusion of bulk to areas of her spare slim frame. The look is a classic, finished with sparkling clutch and simple jewelry that adds elegance without being overpowering.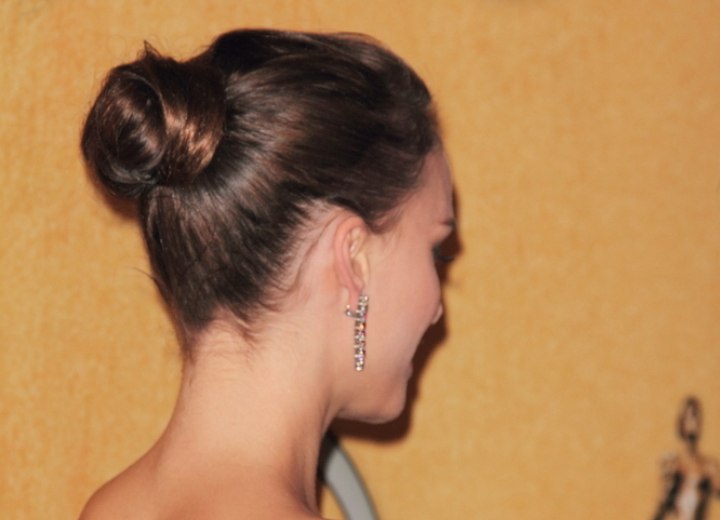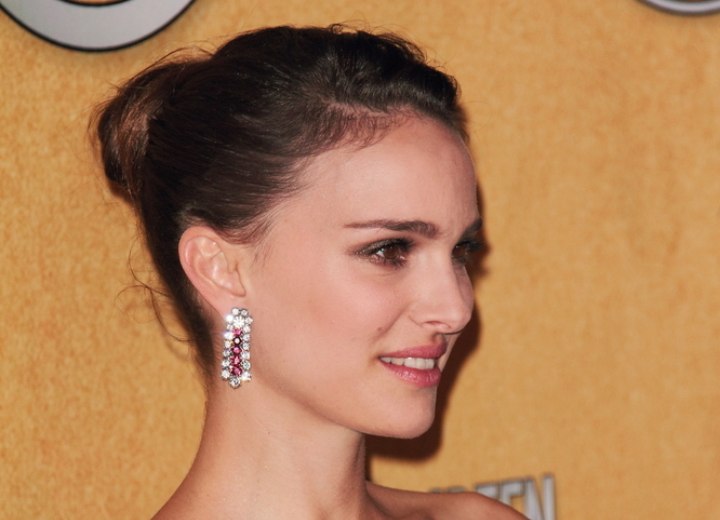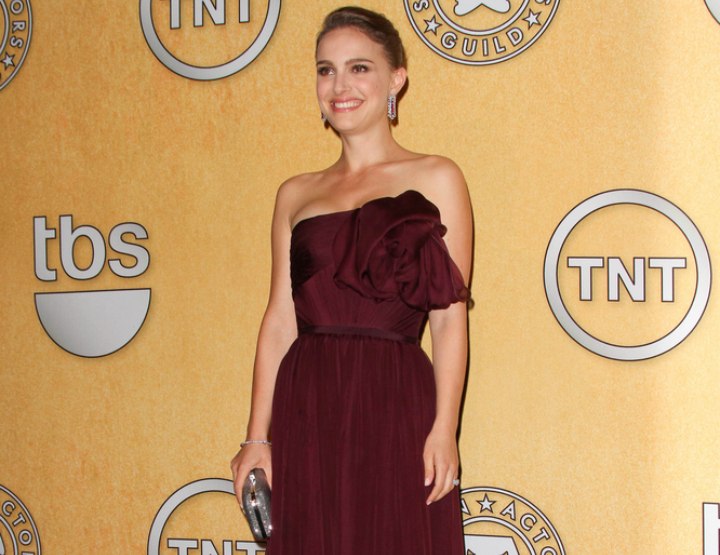 Related Post:
More Natalie Portman Hairstyles