Natalie Imbruglia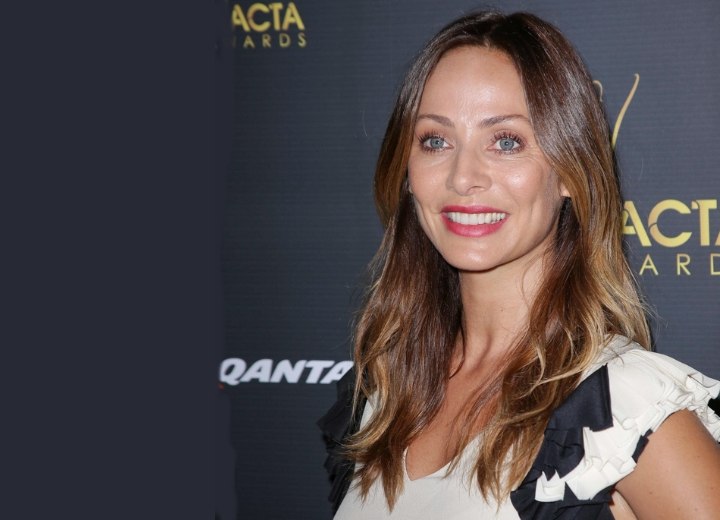 ↓ More Photos ↓

On the photo-walk of the 2013 Australian Academy of Cinema and Television Arts Awards (January 26th 2013), singer/actress Natalie Imbruglia looks stunning as ever.



Her warm chestnut hair has a hint of the natural looking ombre effect at the ends (adding depth and dimension to the color) and the hair is cut in a long layered style with the layering confined mostly to the lower third of the lengths.

With a random central part, the slight wave creates a nice frame for her face. Her neutral cheek and eye colors are countered by a pop of vibrancy in the rosy lip.

Her black-and-white vee-necked shift dress features ruffled cap sleeves merging into accent panels down the sides and the waist is delineated by a broad sash belt whose ends dangle below the knee. The look is lighthearted and youthful. The ensemble is accessorized with a simple black-and-pearl ring and bracelet pairing.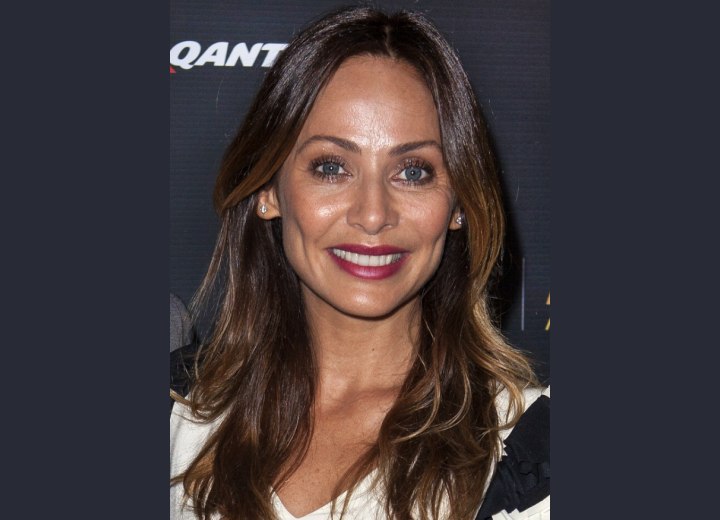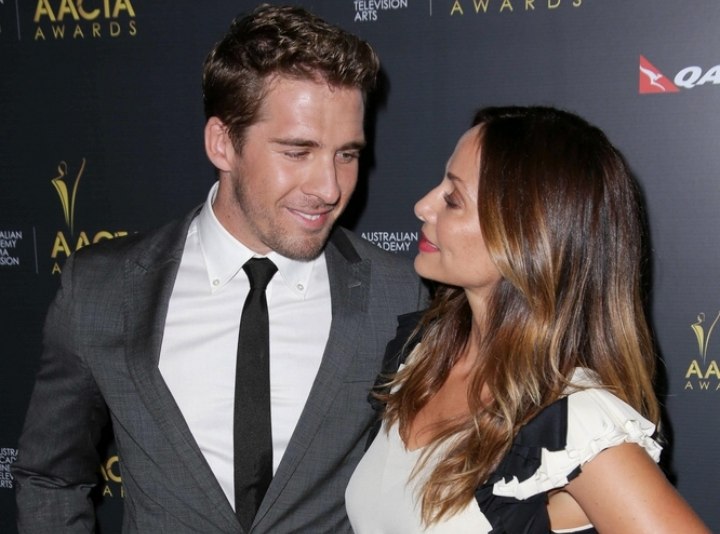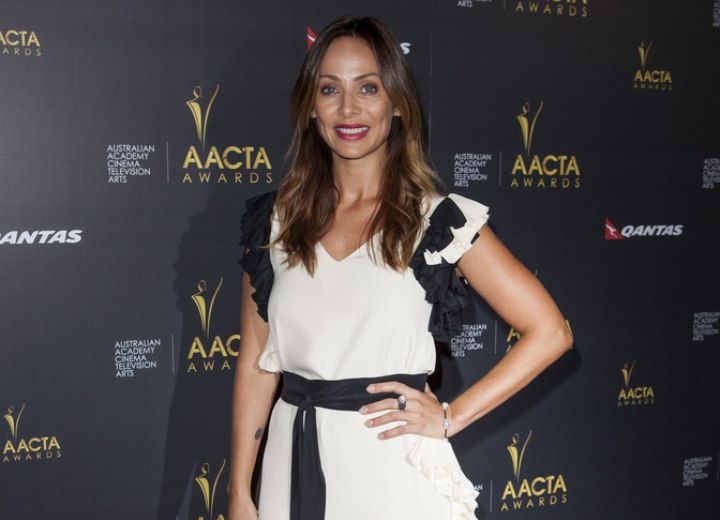 See also:
More Natalie Imbruglia hairstyles