Bob Circling around the Face

Naomi Campbell works as a model and has appeared in many a music video as well. Here she is wearing her hair short.

This is an excellent style for someone with black hair who doesn't want to look like everyone else around them. Every part you see is cut bluntly into a bob and circling around her pretty face.

Her slightly pouf bangs are covering her eyebrows and the hair on the sides has been bluntly angled and is covering just under her ears. Notice how all the hair is combed toward the face with the exception of the back that is combed downward.

Also see how her hair appears to be almost a shiny hat that offsets her perfect body. This work is from a true artist and it doesn't get much better.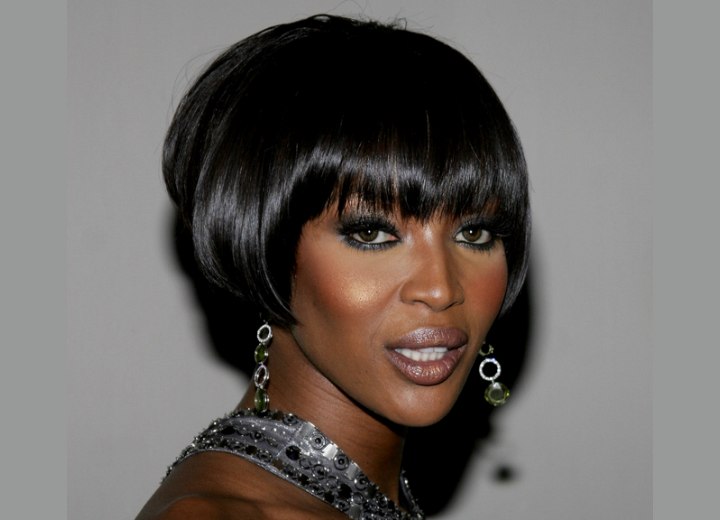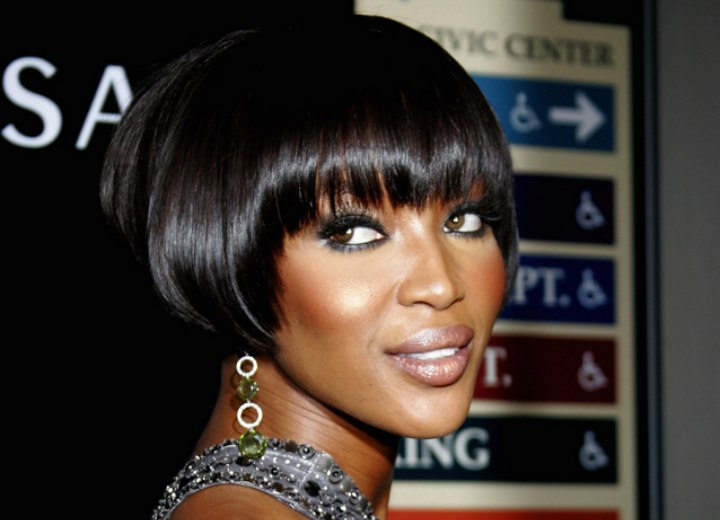 More Naomi Campbell Hairstyles