Long Hair with Waves

Television personality Nancy O'Dell arrived at the Emmy Awards' red carpet on September 19th, 2004 sexier than ever with a low cut ruffled dress and corresponding waves in her long hair. Her long tresses were enhanced with high and lowlights in platinum and caramel then cut in generous layers and parted on the side.

A large barreled curling iron is the easiest way to create the opulent curls in the lower half of the mane. The bangs are straight and, for more effect, a few strands of the tapered sides were styled outward in a wispy curve. If you wondered how to find a real "vavavoom" look for festive nights, try this one.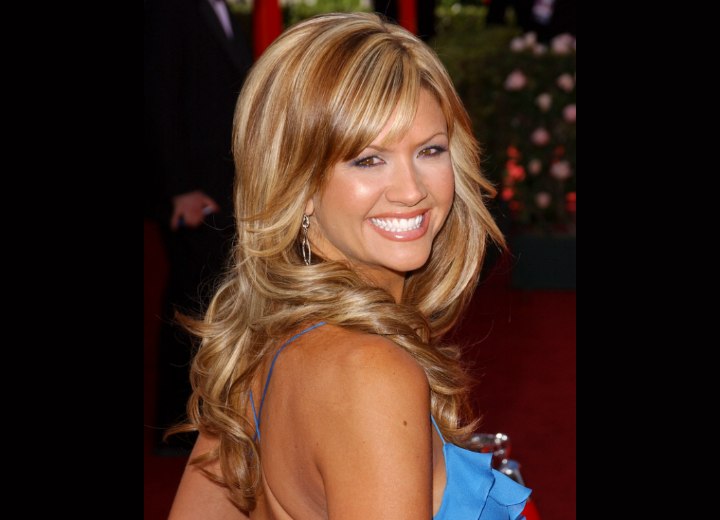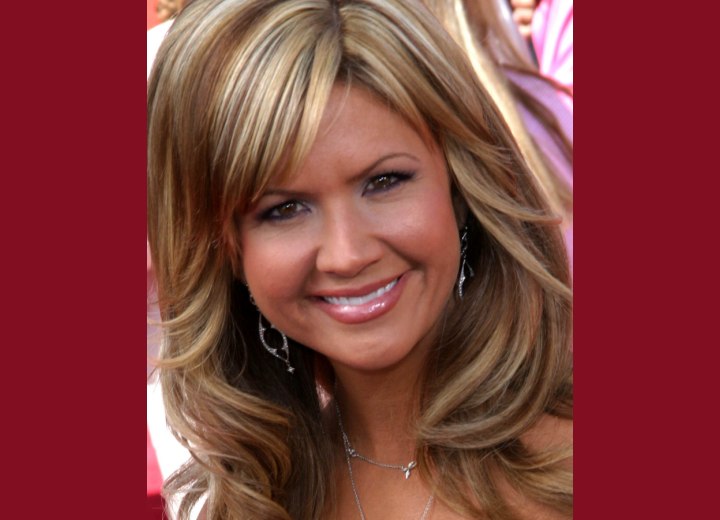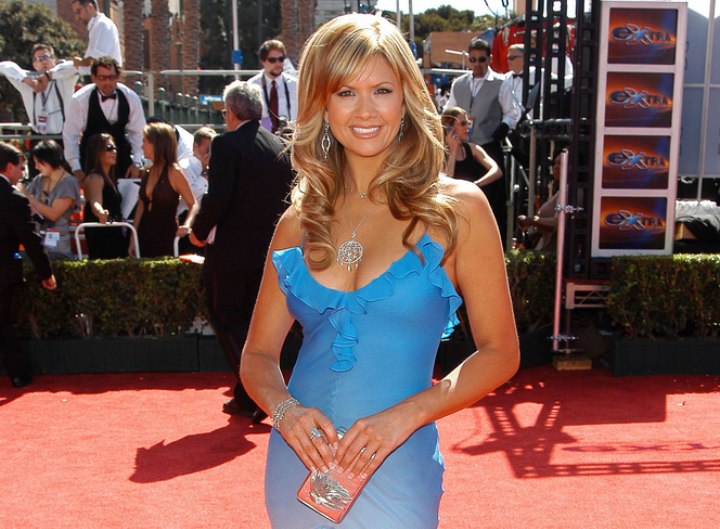 More Nancy O'Dell Hairstyles