Molly Sims' Long Blonde Hair

A trademark of the model and actress Molly Sims is her long, golden hair. On January 14th, 2004 she flaunted all its beauty in an open style, nicely contrasted by the black sleeveless, turtleneck top.

If you would like to make Molly's look yours, here is how to do it: Have your long hair cut to one length below the shoulder blades, the front should be slightly tapered and the textured bangs reach the eyelashes. After washing and conditioning blow dry with very low heat and over a flat brush to get this luscious smoothness. Mist on some shine spray for more sparkle and extra hydration.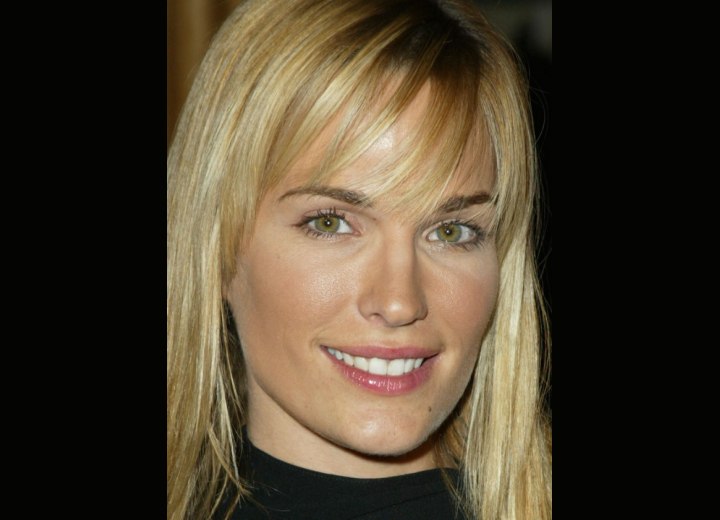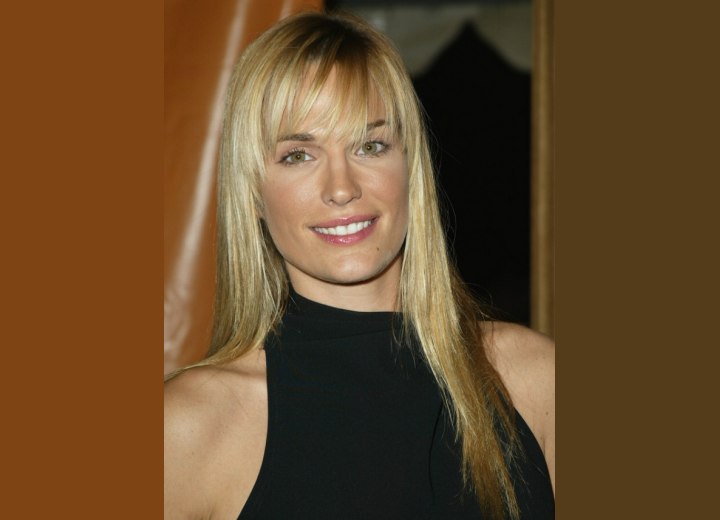 More Molly Sims Hairstyles