Mischa Barton's Beach Look

Actress Mischa Barton attended the Teen Choice Awards in Universal City, California on August 23rd, 2003 enchanting with a "straight from the beach" look featuring a colorful dress and lots of small waves in her long dark blonde hair.

There are several ways how to get this look; the easiest one is to weave small braids with damp hair and let it dry well. You might need about 6 to 8 braids all around. Then just open them and arrange the hair in well defined strands with fingers or a wide toothed comb. Spray with flexible hold spray or curl enhancing gel. If you already have a natural wave, try a simple spray of sea salt in water solution and scrunch with hands to enhance what nature gave you.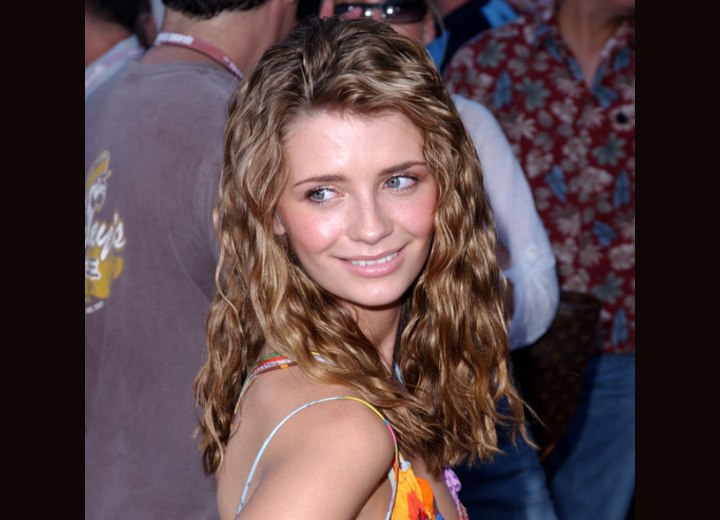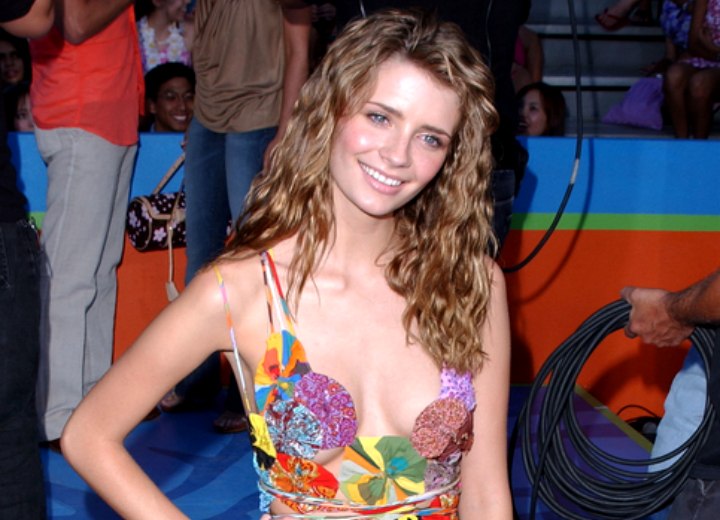 More Mischa Barton Hairstyles