Milla Jovovich's Asymmetrical Bob

For the 23rd Annual GLAAD Media Awards in Los Angeles on April 11th, 2012, Milla Jovovich accentuated her beauty with an asymmetrical, short hairstyle. Her hair is cut in a short bob, a classic look with limitless styling options. To achieve the modern asymmetry her hair was parted off center and the smaller side was styled to the back. One does not have to cut one side shorter than the other to get this look.

The long fringe drapes in a wavy diagonal line across her forehead. The hair has much movement and gentle, natural looking waves, which give the hair such a soft, wholesome but also sophisticated feel. The smooth lines of her hair are repeated in her soft, flowing dress in a very flattering peach color that harmonizes with the warm tones of her skin and hair.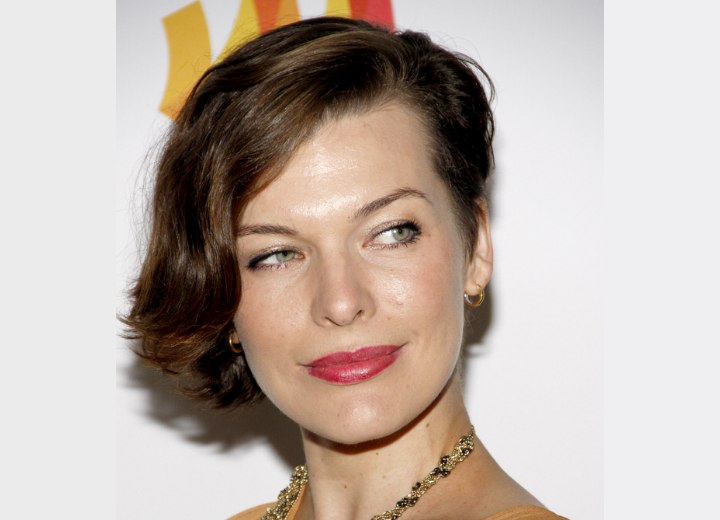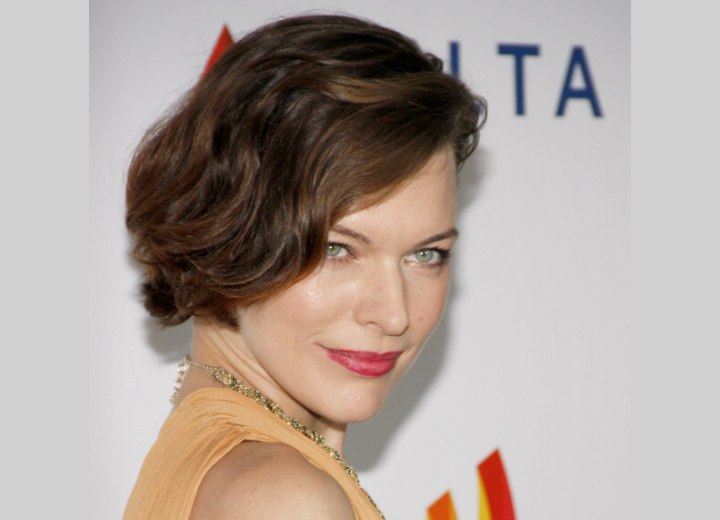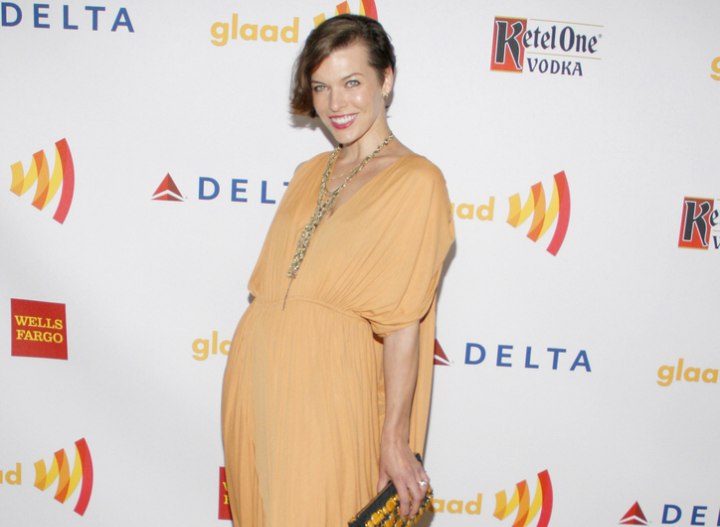 Related Posts:
More Milla Jovovich hairstyles
How to make short hair feminine