Miley Cyrus - Waist Long Hair

At the Nickelodeon's 24th Annual Kids' Choice Awards (April 2nd 2011), Miley Cyrus bedazzled the crowd with her waist long hair that flowed down her torso in ruffled curls. Her rich auburn hair color emphasized her complexion quite succinctly.

The subtle zig zag part in the front showed two swoop bangs on either side, which expertly captured her round face in a definitive style. Her refined mane had blond highlights that were not pronounced, but created a soft haven between the curls.

Her spectacular figure flattered her multicolored dress that swept to the floor in elegance and flair. The earth tone colors of her dress did a lot of justice to her hair.

Her makeup was done to perfection; showing off her wide eyes with mascara and eyeliner. Her arched eyebrows and delicate blush created a fine finish. Her long silver chains are an asset to her already long hair.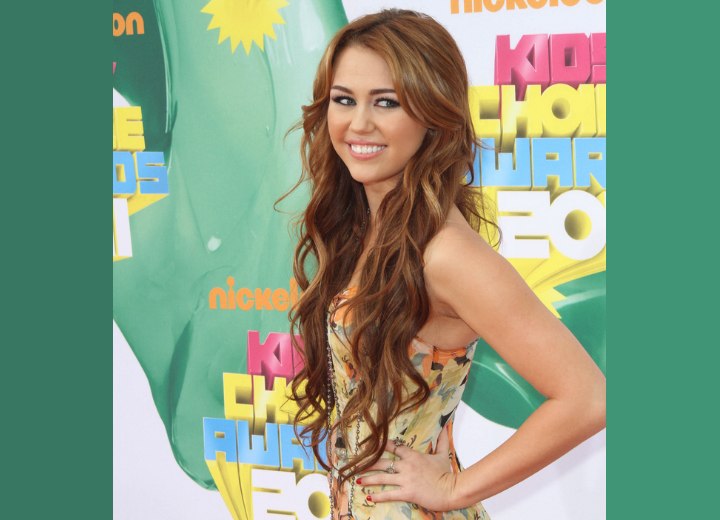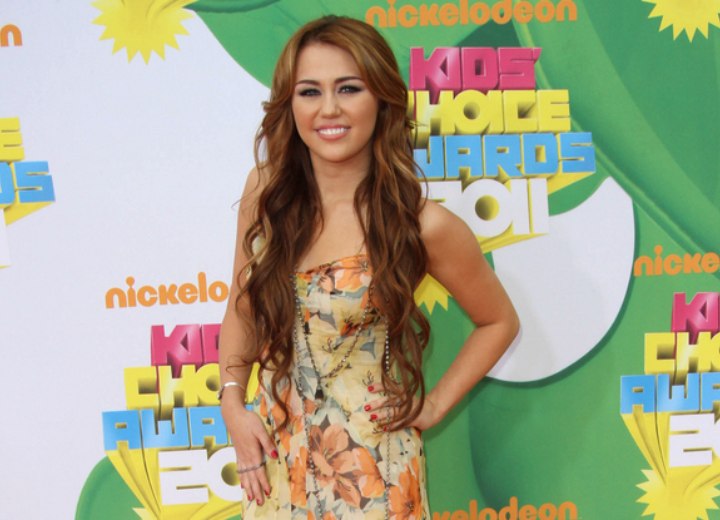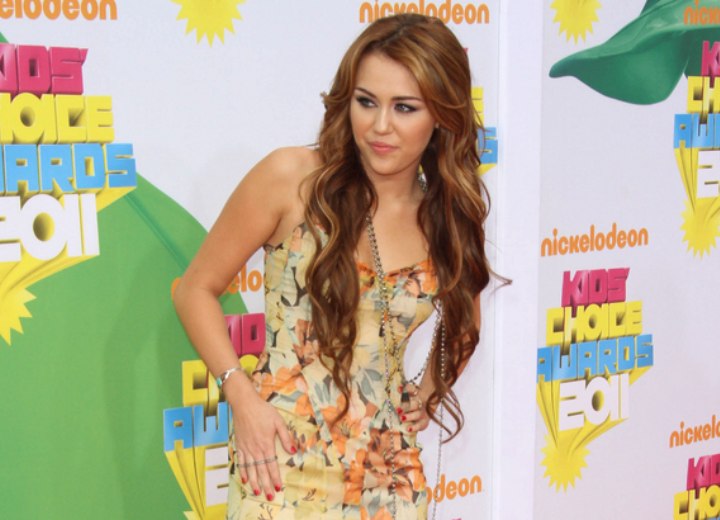 Related Post:
More Miley Cyrus hairstyles