Michelle Stafford's Hair

TV Star and Emmy winner Michelle Stafford attended a "Dress for Success" benefit on August 19th, 2003 in Los Angeles wearing a sparkling black sequined top and unbelievable volume in her hair.

If you are ready for a mane like this, here is how to do it: After treating damp hair with heavy hold mousse, roll it all over large rollers and under the warm air you go. Finish with a blast of very cool air to aid with the hold of the creation.

After unrolling, gently tease the roots, separate the curls with your fingers, bend over and spray with flexible, but strong hold hairspray from underneath. Flip your hair up and style your bangs into a large curve across the forehead. Fixate. Highlights add more dimension to the hair.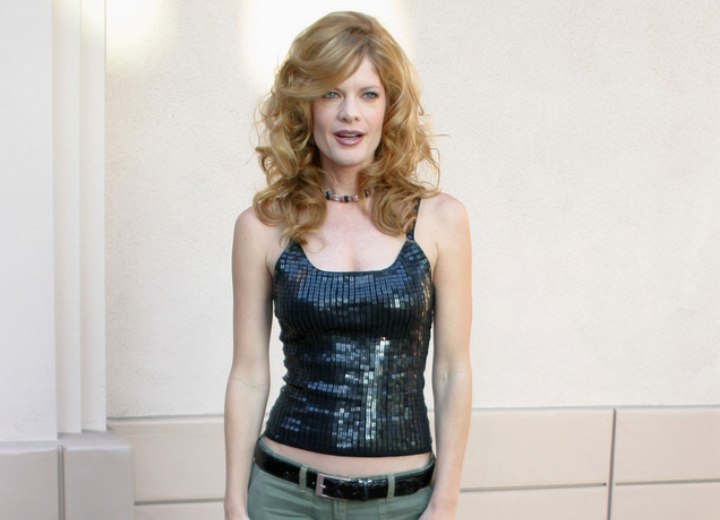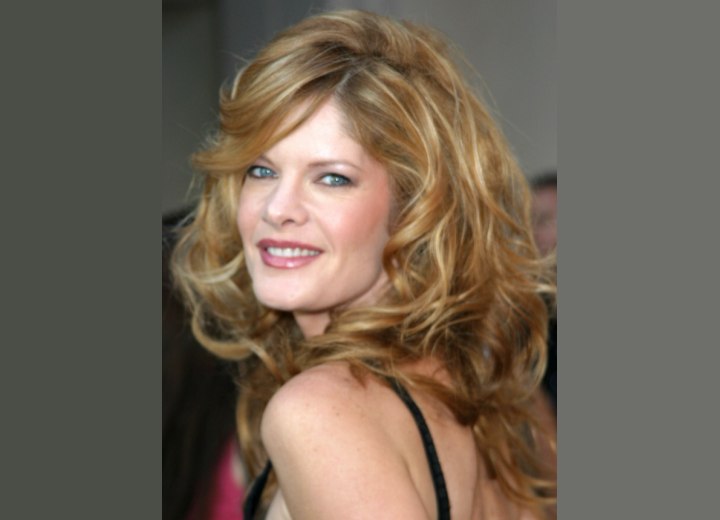 More Michelle Stafford Hairstyles