Meredith Monroe's Short Bob

Today's hairstyles are truly customized to fit individual personalities around the world. One hairstyle that would look completely stunning on you wouldn't necessarily be my forte. The hairstyle might look fine, but not fit who I am. Therefore when your hairstylist thinks about giving you a change in your hairstyle they are thinking about displaying a statement of your special character.

Meredith Monroe is no exception and wears her hair in a short tri-level bob with sassy thin blonde and brown stripes lacing throughout her style. There is a small semi-circle part with brings her heavier top in a rounded form touching her neck and her other side noticeably higher. Her hairstyle is simple yet dressy and quite a youthful touch for her.

Meredith's makeup coincides with today's trends with her thick eyebrows, warm shadow, eyeliner, mascara, bronze/blush and orange frosted lips that match her evening gown. We know she looked quite dazzling at the June 16, 2011 Women in Films 2011 Crystal + Lucy Awards in Beverly Hills, Ca.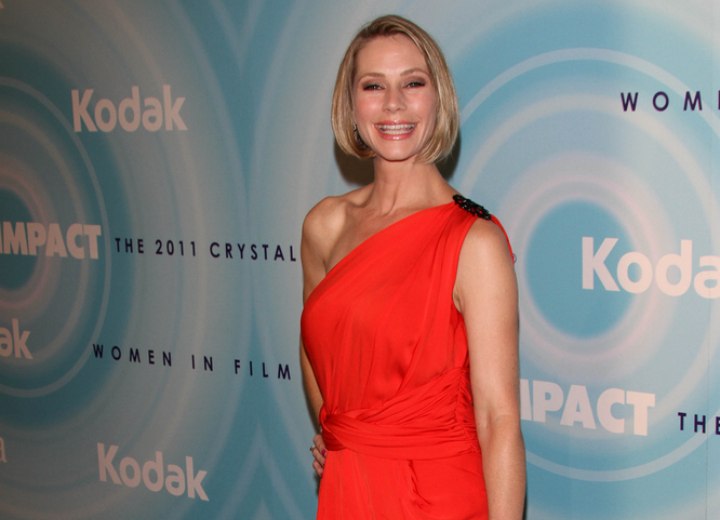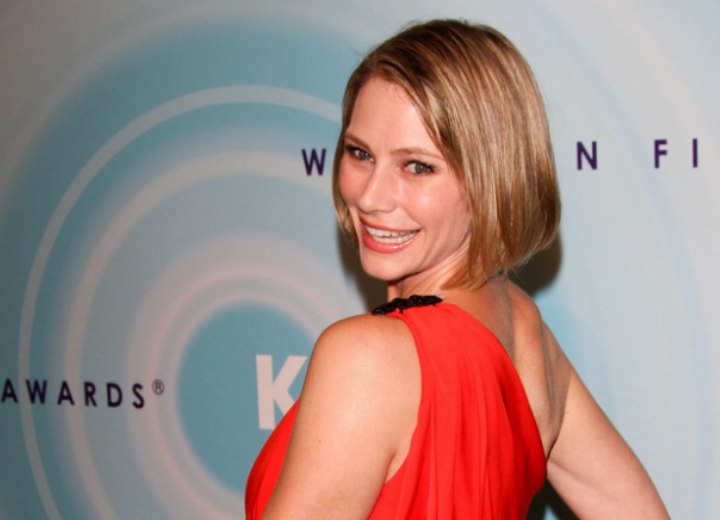 More Meredith Monroe Hairstyles